Family Links
Spouses/Children:
1. William WOODS [10786]
2. Unknown [10785]

Hannah Jane BELSHAM [10789]
Born: Cir 1886, Tydd St Giles, Cambridgeshire
Marriage (1): William WOODS [10786] Dec Q 1910 in Holbeach, , Lincolnshire, England
Partnership (2): Unknown [10785]
Died: After 1911

General Notes:
Name:BELSHAM, Hannah J
Registration District: HelpHolbeach
County: Lincolnshire
Year of Registration: 1910
Quarter of Registration: Oct-Nov-Dec
Spouse's last name: Not available before 1912
Volume No: Help7A
Page No: Help897
MarriageFinder™: Hannah J Belsham married one of the following people Help


WINTERTON, Walterview record

WOODS, Williamview record

Noted events in her life were: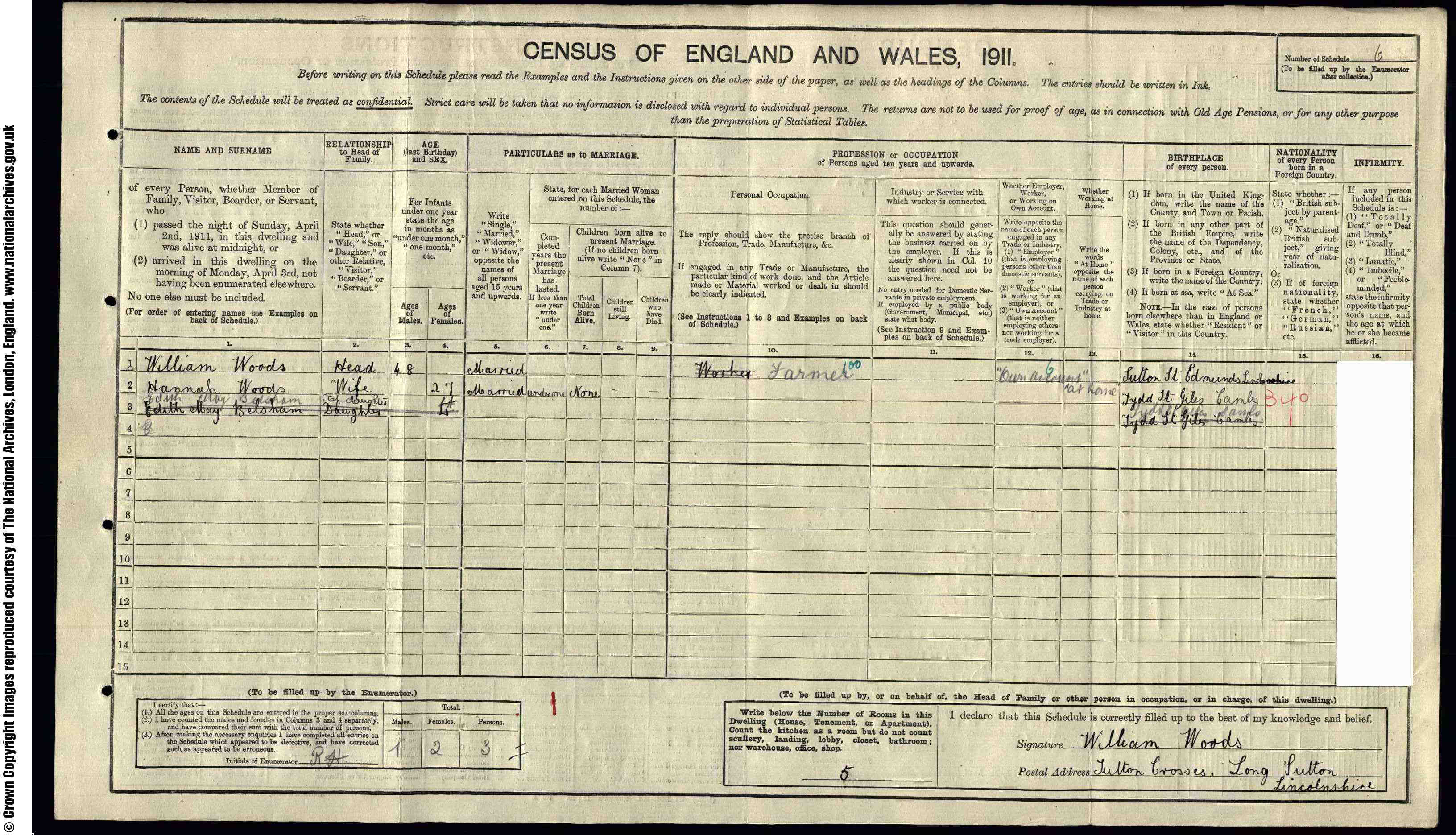 1. Lived at: Sutton Crosses, 1911, Long Sutton, Lincolnshire, England.

Hannah married William WOODS [10786] [MRIN: 2982] Dec Q 1910 in Holbeach, , Lincolnshire, England. (William WOODS [10786] was born circa 1863 and died after 1911.)

Hannah had a relationship with Unknown [10785] [MRIN: 2983].