Frederick George POWE [1261] 1
Born: Dec 1908, Swansea, , Glamorgan, Wales 1
Died: After 1911

General Notes:
This is as yet unverified, Hazel wrote and told me that Fred lived in Hove, Sussex with his wife Nell and 3 daughters. He was a lead light pro. - made church windows etc.

222 old shoreham rd hove in r=the 70s

Noted events in his life were: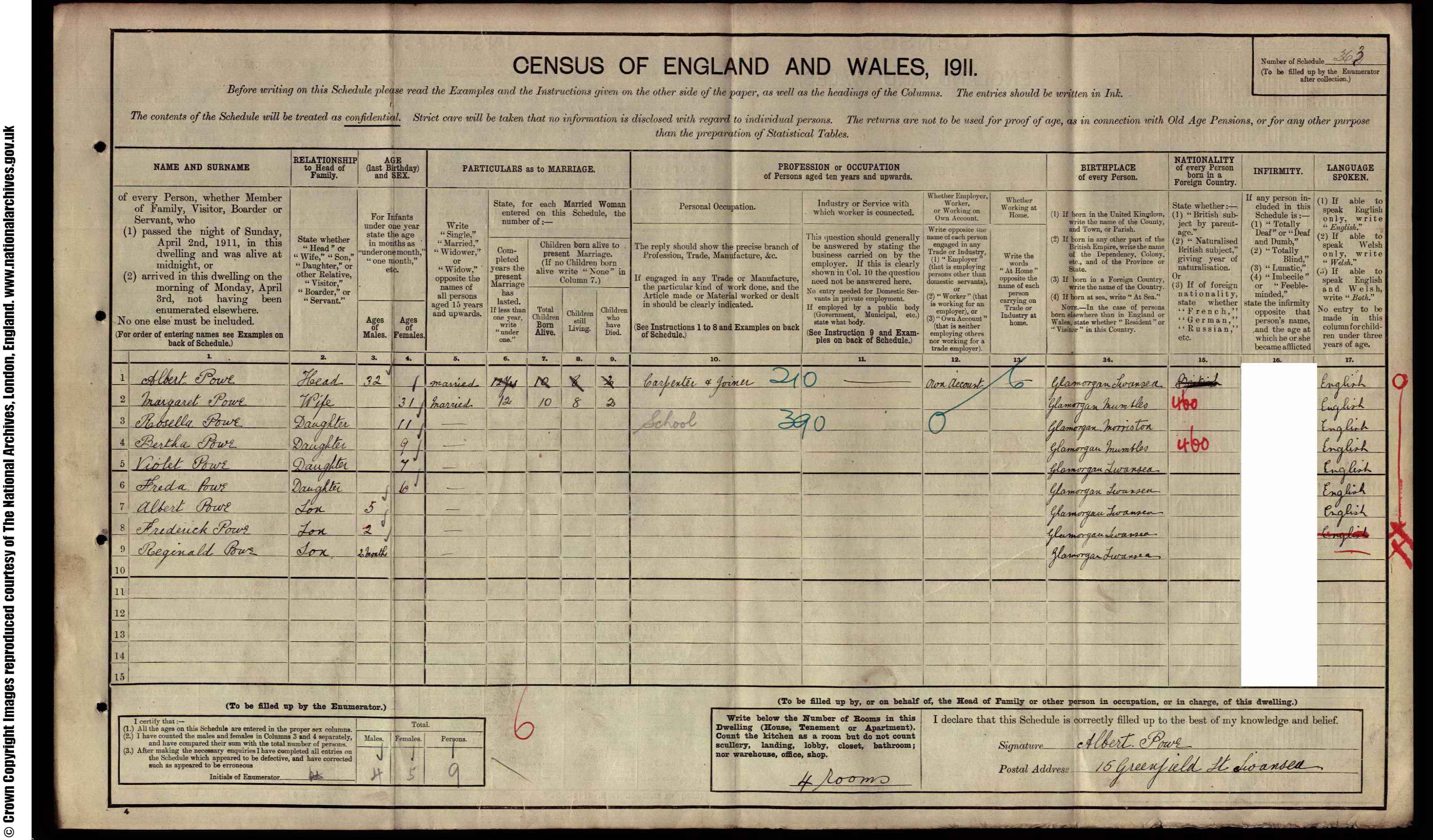 1. Lived at: 15 Greenfield Street, 1911, Swansea, , Glamorgan, Wales.