Family Links
Spouses/Children:
1. Jonathan CATTON [10235]

Jemima PARKINSON [1438]
Born: 8 Apr 1816, Birstall, Yorkshire, England,
Christened: 2 Jun 1816, Birstall, Yorkshire, England, 1
Marriage (1): Jonathan CATTON [10235] circa 1837
Died: Between 1871 and 1881

General Notes:
Day:2
Month:Jun
Year: 1816
Forenames: Jemima
Surname: Parkinson
Fathers Forenames: Robert
Fathers occupation: Carpet Weaver
Mothers Forenames: Rachel
Birth Day: 8
Birth Month: Apr
Birth Year:1816
Chapelry:
Place: Birstall
Description:St Peter
County: Yorkshire West Riding
Country: England
Address: Livesedge

2 sets of banns
both with Jonathan Cattons
1 set in oct / nov 1836
and 1 set in april 1837 - but no actual marriage to be found
Birstall st peters,

but assume they do get maried because they resurface in the 1861 census!

Noted events in her life were: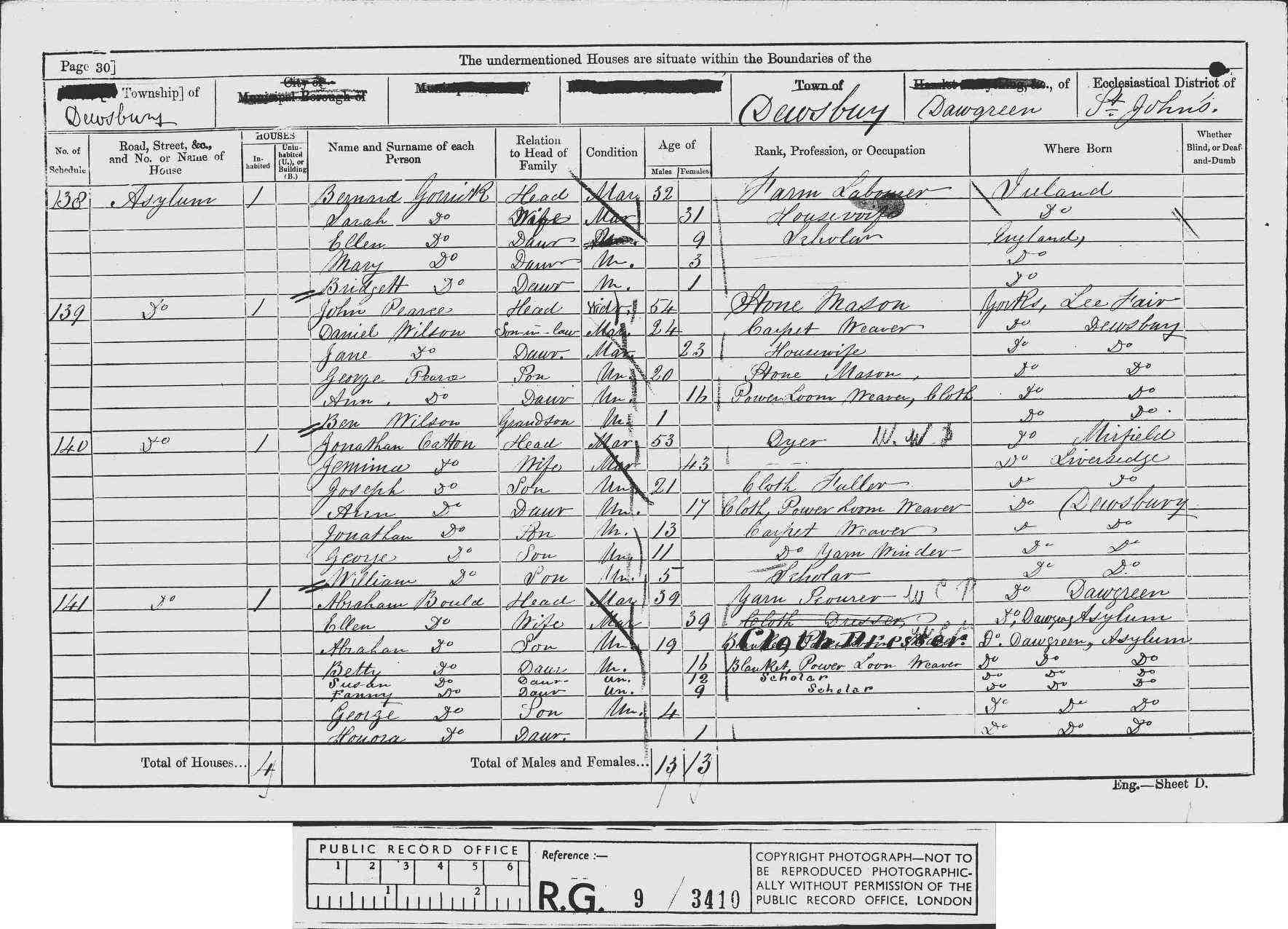 1. Lived at: Asylum, Daw Green, 1861, Dewsbury.

Jemima married Jonathan CATTON [10235] [MRIN: 3092] circa 1837. (Jonathan CATTON [10235] was born circa 1808 in Mirfield, , Yorkshire, England and died bewteen 1861 and 1871.)