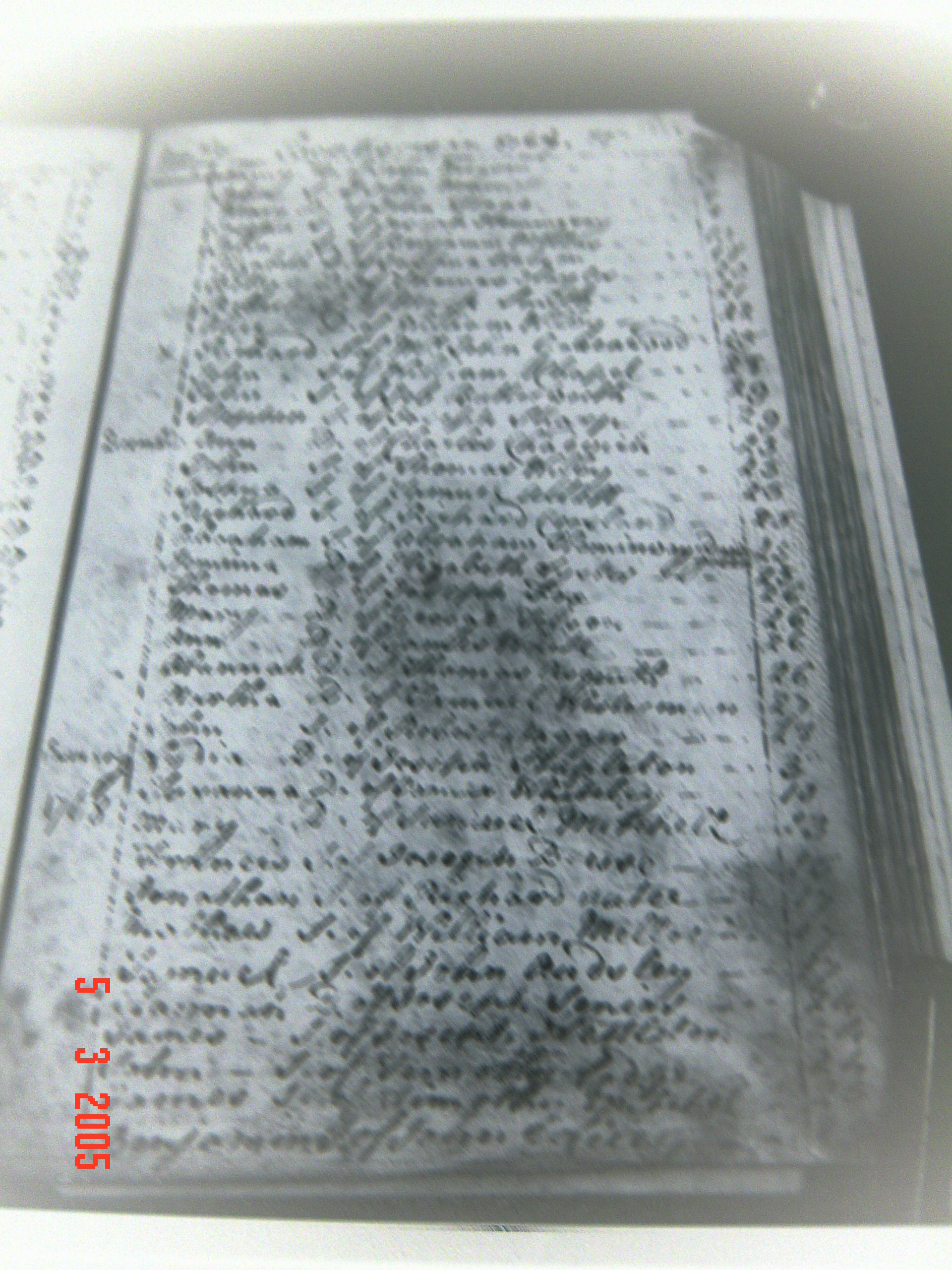 Mary MITCHELL [1776]
(1768-After 1794)
Family Links
Spouses/Children:
1. Joshua WILBY [10117]

Mary MITCHELL [1776]
Born: 1768
Christened: 12 Jan 1768 1
Marriage (1): Joshua WILBY [10117] on 12 Nov 1794 in Dewsbury
Died: After 1794

General Notes:
groom's name:Joshua Wilby
groom's birth date:1773
groom's birthplace:
groom's age:21
bride's name:Mary Mitchell
bride's birth date:1768
bride's birthplace:
bride's age:26
marriage date:12 Nov 1794
marriage place:Dewsbury, York, England
groom's father's name:
groom's mother's name:
bride's father's name:
bride's mother's name:
groom's race:
groom's marital status:
groom's previous wife's name:
bride's race:
bride's marital status:
bride's previous husband's name:
indexing project (batch) number:I04010-8
system origin:England-EASy
source film number:1470337

Mary married Joshua WILBY [10117] [MRIN: 2947] on 12 Nov 1794 in Dewsbury. (Joshua WILBY [10117] was born in 1773 and died after 1794.)
Marriage Notes:
First name(s)Joshua
Last nameWilby
Age21
Birth year1773
Residence parishDewsbury
Residence countyYorkshire
Licence year1794
Licence date12 Nov 1794
Intended marriage placeDewsbury PC
Spouse's first name(s)Mary
Spouse's last nameMitchell
Spouse's age26
Spouse's parishDewsbury
Spouse's countyYorkshire
Notes-
Document orderinghttp://www.york.ac.uk/borthwick/remote-services/copying/order-form
Record sequence number1
Page number277
Record setYorkshire, Archbishop of York Marriage licences index, 1613-1839
CategoryBirth, Marriage & Death (Parish Registers)
SubcategoryMarriages & divorces
Collections fromUnited Kingdom

Sources
---
1 LDS, Dewsbury Parish Register 0990588, PR Dew 0990586 bap 1768.