Family Links
Spouses/Children:
1. William Hunter [6009]

Derek L. W. Hunter [10681]
Patience Hannah R. Harryman [1998] 1
Marriage (1): William Hunter [6009] Sep Q 1925 in Bishops Stortford, , Hertfordshire, England
Died: 22 Jan 1977, Tettenhall Wood, Wolverhampton. aged 80 1

General Notes:
In Bishops Stortford

ame:HARRYMAN, Patience Hannah R

Registration District: HelpBury St. Edmunds

County: Suffolk

Year of Registration: 1897

Quarter of Registration: Jan-Feb-Mar

Mother's Maiden Name:Not available before 1911 Q3

Volume No: Help4A

Page No: Help833

Noted events in her life were:
1. Lived at: 148 Cemetery Road, 1901, Bury Saint Edmunds, Suffolk, England. 1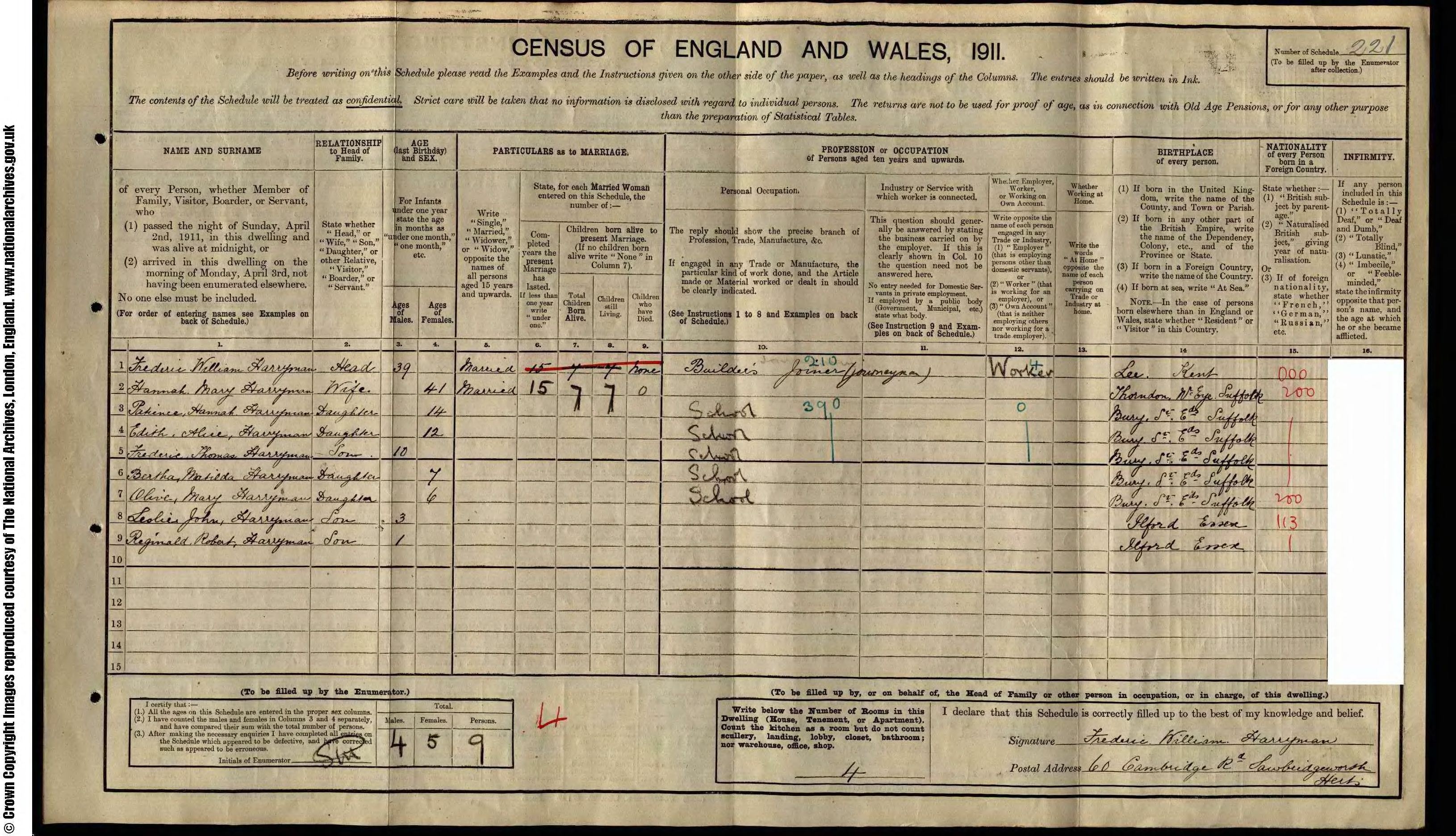 2. Lived at: 60 Cambridge Road, 1911, Sawbridgeworth, Herts.
3. Lived at: 5 Woodland Avenue, 1977, Tettenhall Wood, Wolverhampton.

Patience married William Hunter [6009] [MRIN: 1638] Sep Q 1925 in Bishops Stortford, , Hertfordshire, England. (William Hunter [6009] was born circa 1897 and died after 1926.)
Marriage Notes:
Marriages Sep 1925 (>99%)
Bird Lottie S Cass B. Stortford 3a1973
Cass William C Bird B. Stortford 3a1973
Harryman Patience R Hunter B.Stortford 3a1973
Hunter William Harryman B. Stortford 3a1973