Sybil HARRYMAN [2001] 2
Born: Jun Q 1892, Bury Saint Edmunds, Suffolk, England, 2
Marriage (1): Clement P. BREEZE [5967] Jun Q 1927 in Depwade 1
Died: After 1928 2
Another name for Sybil was Sibyl HARRYMAN.

General Notes:
In Yarmouth in 1911

Name:HARRYMAN, Sibyl

Registration District: HelpBury St. Edmunds

County: Suffolk

Year of Registration: 1892

Quarter of Registration: Apr-May-Jun

Mother's Maiden Name:Not available before 1911 Q3

Volume No: Help4A

Page No: Help78

Noted events in her life were:
1. Lived at: 53 Cemetary Road, 1901, Bury Saint Edmunds, Suffolk, England. 3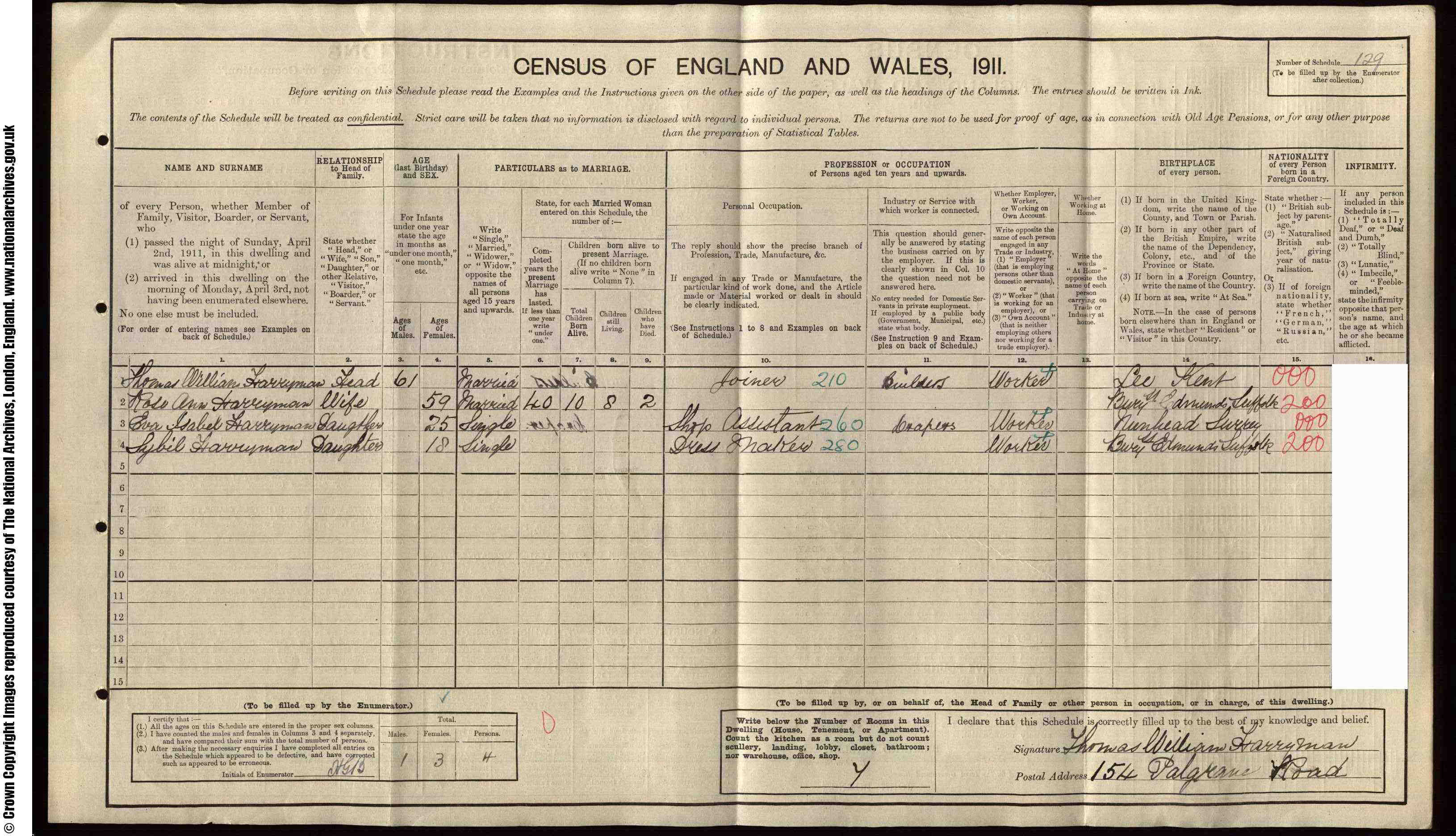 2. Lived at: 154 Palgrave Road, 1911, Yarmouth, Nofolk.
3. Occupation: Dress Maker, 1911, Yarmouth, Nofolk.

Sybil married Clement P. BREEZE [5967] [MRIN: 1627] Jun Q 1927 in Depwade.1 (Clement P. BREEZE [5967] died after 1928.)
Marriage Notes:
Marriages Jun 1927 (99%)
Harryman Sybil Breeze Depwade 4b519