Madeline Annie STEEL [2118]
(1903-1989)
Madeline Annie STEEL [2118] 1
Born: 22 Feb 1903 1
Marriage (1): Leonard Arthur STEEL [9074] Jun Q 1930 1
Died: 11 Jun 1989 aged 86 1

Noted events in her life were: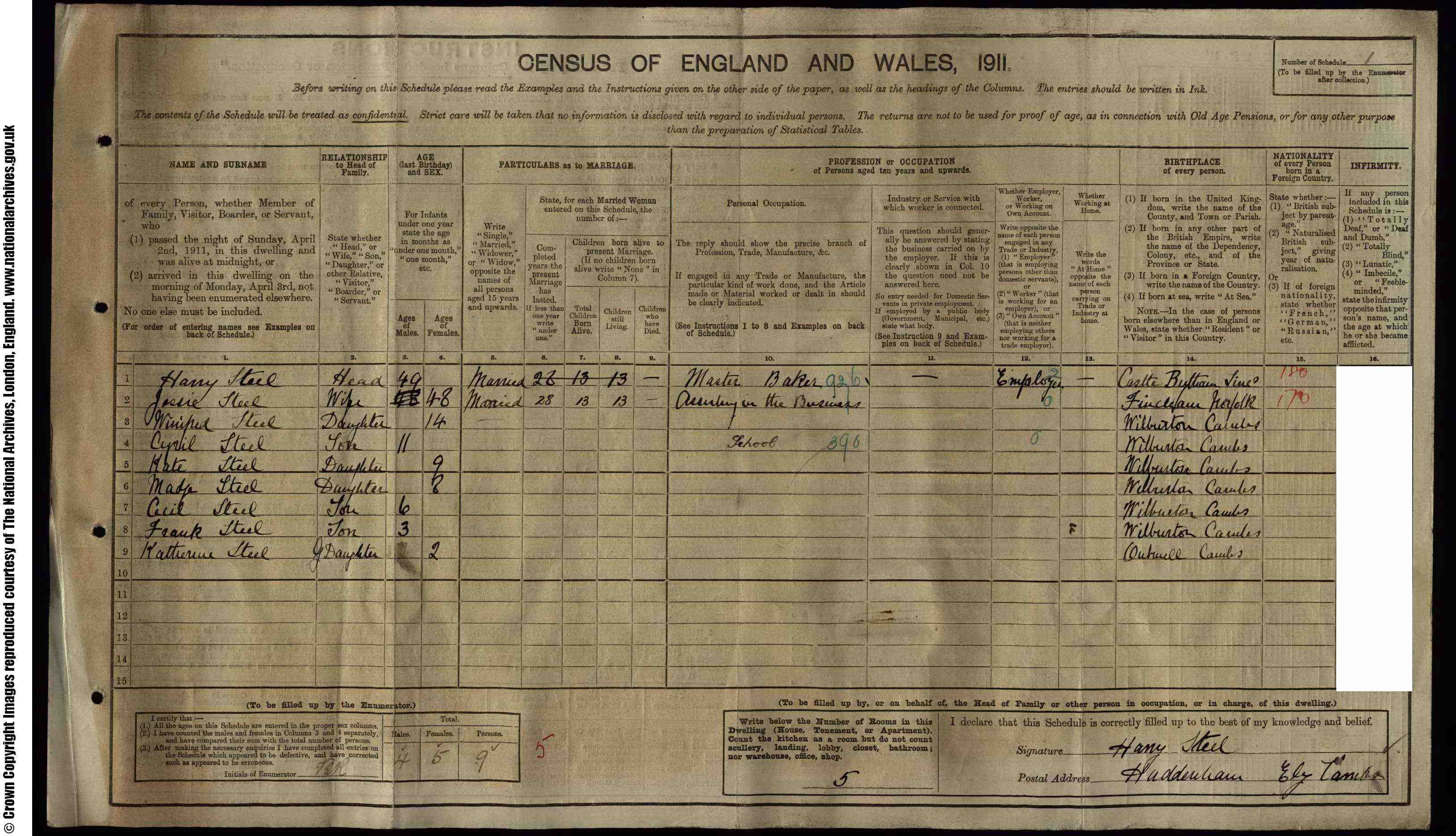 1. Lived at: Haddenham, 1911, Ely, , Cambridgeshire, England.

Madeline married Leonard Arthur STEEL [9074] [MRIN: 2222], son of Herbert Ed STEEL [3417] and Lucy H. PORTER [3439], Jun Q 1930.1 (Leonard Arthur STEEL [9074] was born circa 1906 in Southwell, Nottinghamshire and died on 20 Oct 1988.)

Sources
---
1 Correspondence (Email), Email from David Long.