Ruth TAYLOR [2273]
(1891-1960)
Ruth TAYLOR [2273] 1 2

General Notes:
Conflict on date of deather
Godfrey has 1918
but Ruth, from Genes Reunited emailed with the followng

Subject: Re: Re: Ruth Taylor (1891)

Hello Mel
That's some list you have there! You have my paternal grandmother, Ruth Taylor born in Baydon, Wiltshire in 1891 on your tree but you have a date of death as 1918. She actually died in 1960 in London. My father was born in 1928. You also have my great grandparents listed. I cannot work out how you are related though. You have certainly done an awful lot of research which I find very interesting. You have family members being born a long time ago where I was born and still live and work now, ie Greenwich and Lewisham, London. I hope to hear from you. Very best wishes. Ruth

Noted events in her life were:
1. Lived at: Swindon Road, 1901, Baydon, , Wiltshire, England. 2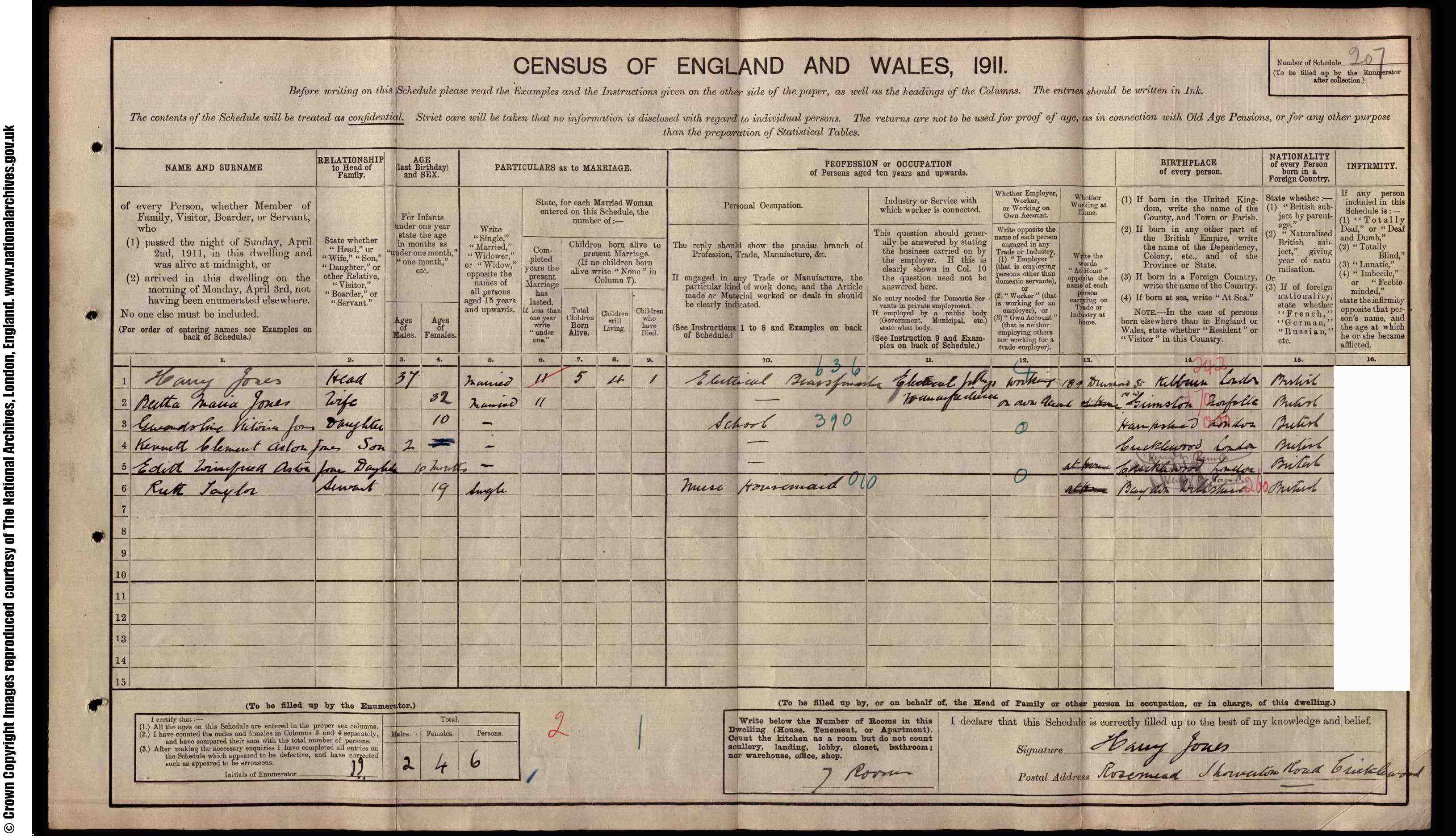 2. Occupation: Nurse housemaid, 1911, Cricklewood, London.

Sources
---
1 Correspondence (Email), COR Godfrey Collyer Dec 2004. see hard copy of tree and email on file.
2 (1901 English and Welsh Census(London, TNA/Ancestry.co.uk, 2002) , Web site showing copies of original enumerator schedules), CEN 1901 rg13 1126 86 5.