Dora BOWLING [2561]
(Cir 1900-After 1920)
Family Links
Spouses/Children:
1. Walter HARRISON [10069]

Dora BOWLING [2561] 1
Born: Cir 1900, Staincliffe, Dewsbury, , Yorkshire, England 1
Marriage (1): Walter HARRISON [10069] Dec Q 1920 in Dewsbury
Died: After 1920 1

General Notes:
not sure if this is actually the right marraige cos the banns book suggests that Dora was a widow, then she wouldn't be bowling

Noted events in her life were: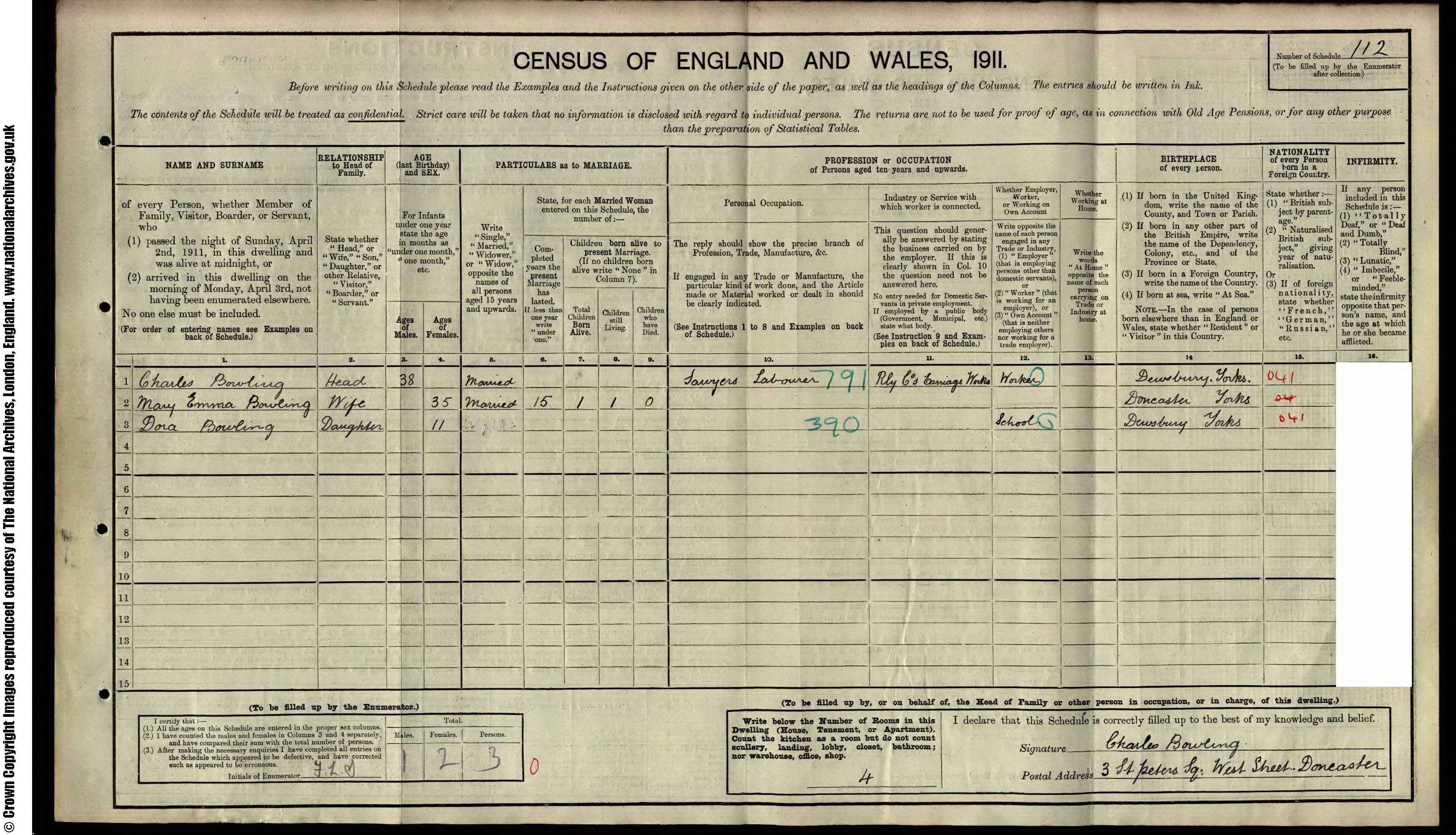 1. Lived at: 3 St. Peters Square, West Street, 1911, Doncaster, , Yorkshire, England.

Dora married Walter HARRISON [10069] [MRIN: 2925] Dec Q 1920 in Dewsbury.

Sources
---
1 (1901 English and Welsh Census(London, TNA/Ancestry.co.uk, 2002) , Web site showing copies of original enumerator schedules), CEN 1901 rg13 4413 4 Doncaster.