Margaret GRAVES [3188]
(1905-1987)
Margaret GRAVES [3188] 1
Marriage (1): Charles CARTRIGHT [3189]
Died: 31 Dec 1987, Sheffield Yorkshire aged 82 2

Noted events in her life were: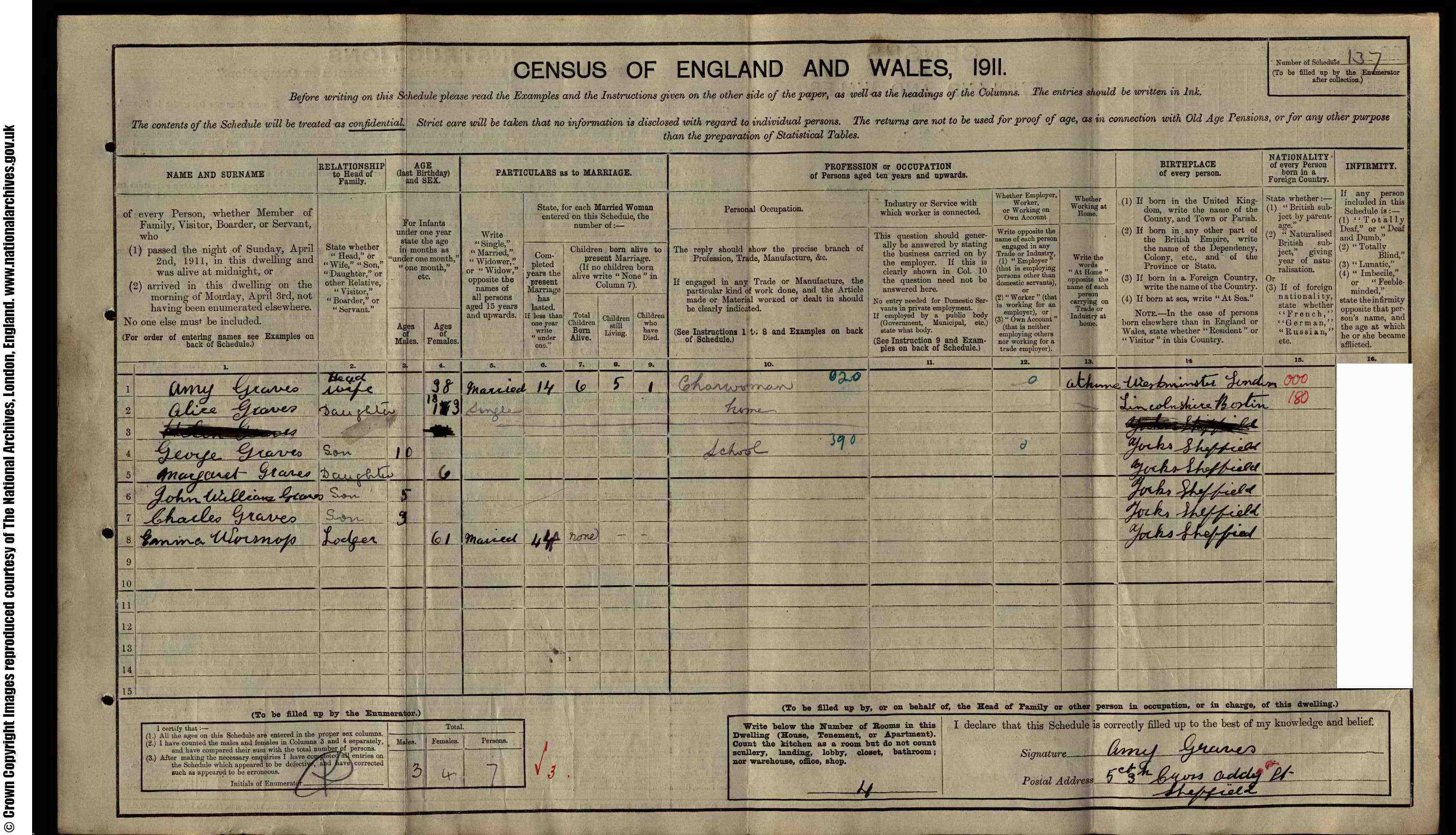 1. Lived at: 5 Court 3 House Addey Street, 1911, Sheffield Yorkshire.

Margaret married Charles CARTRIGHT [3189] [MRIN: 900].

Sources
---
1 Correspondence (Email), COR email barbara graves july 2005.
2 Correspondence (Email), email from Barbara Groves, July 2010. Hello Melanie
It was lovely to hear from you once again. I have often wondered about you. I can't think why my mail didn't get to you either. Just one of those things.
Anyway, I haven't looked through your tree yet on the web but did notice in the list of names that:
Alice Graves died 26 Feb 1984 Sheffield, Yorkshire, England
George Graves born 7 Sept 1876 Sheffield, Yorkshire, England died 30 July 1917 - not 31. My earlier mistake.
George Graves born 5 Jan 1901, died 10 Apr 1986 Southport,Lancashire, England
Margaret Graves born Jan/Mar 1905, died 31 Dec 1987 Sheffield, Yorkshire, England.
I hope that these dates help you. If you need anything more please ask and I may be able to help.
All the best
Barbara Graves
.