George Page BANNISTER [3240] 1 2

General Notes:
Notes for George Page BANNISTER:
Addresses
1891 8 Darnley Road, Gravesend, Kent
Together with his mother shown as Alice BANNISTER, living with his grandparents Robert
and Patience PAGE
Ada COUCHMAN (15) born Cuxton, Kent was a General Servant
RG12; Piece: 647; Folio 83; Page 20; GSU roll: 6095757
1901 Rouses(?) Farm, Trotiscliffe, Kent
Boarding with George TERRY (44) Farmer born Wrotham, Kent, his wife Jane (44) born
Findingfield, Essex, and their daughter Caroline A (7) born Trotiscliffe, Kent. Also boarding
with the family was Caroline A MILLS (52) Single Living on her own means, born Rotherhithe,
Surrey.
RG13; Piece: 744; Folio: 22; Page: 3. 1

Noted events in his life were:
1. Lived at: 8 Darnley Road, 1891, Gravesend, , Kent, England. 2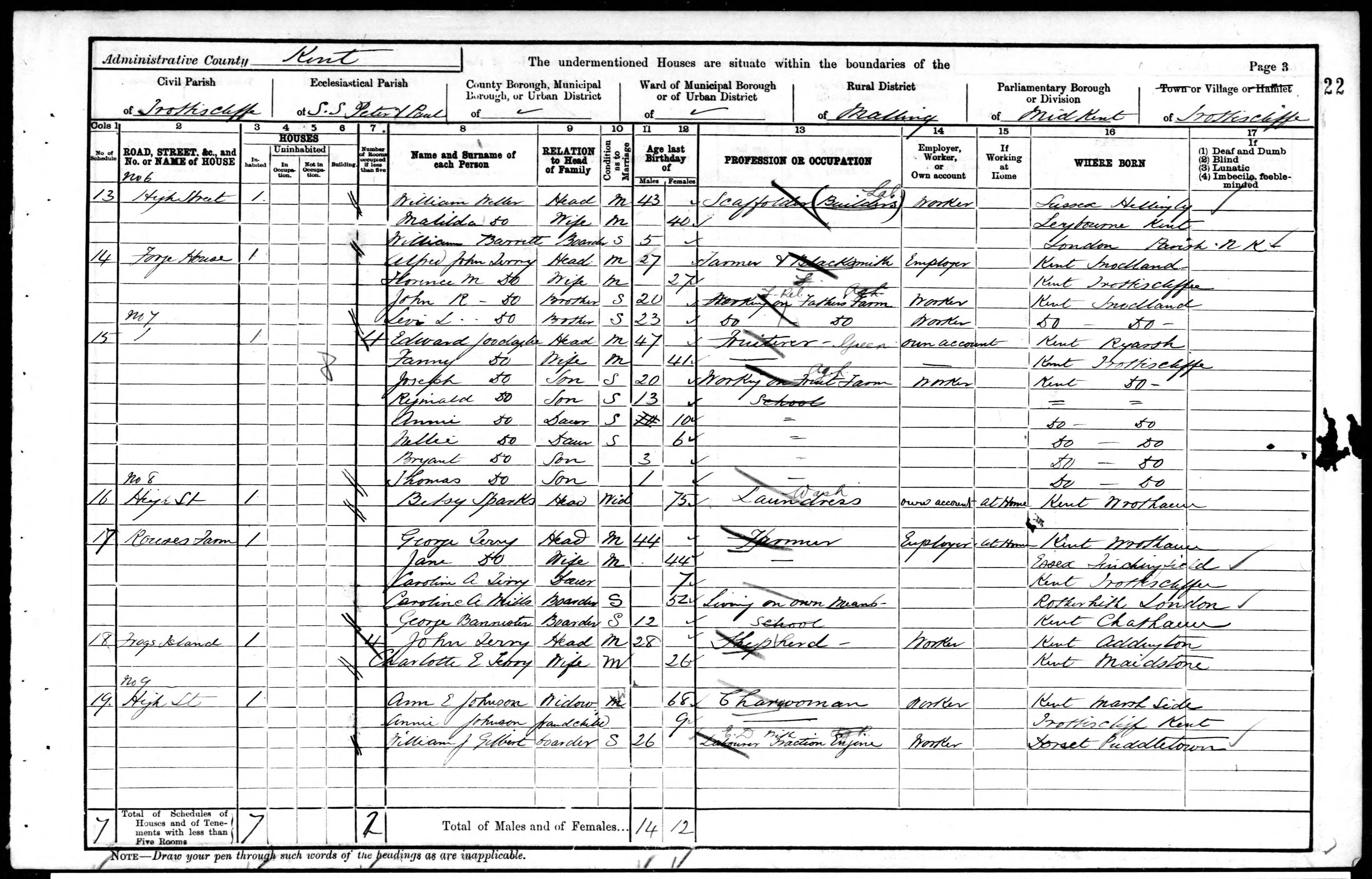 2. Boarded: with Terry family, 1901, Malling, Kent, England.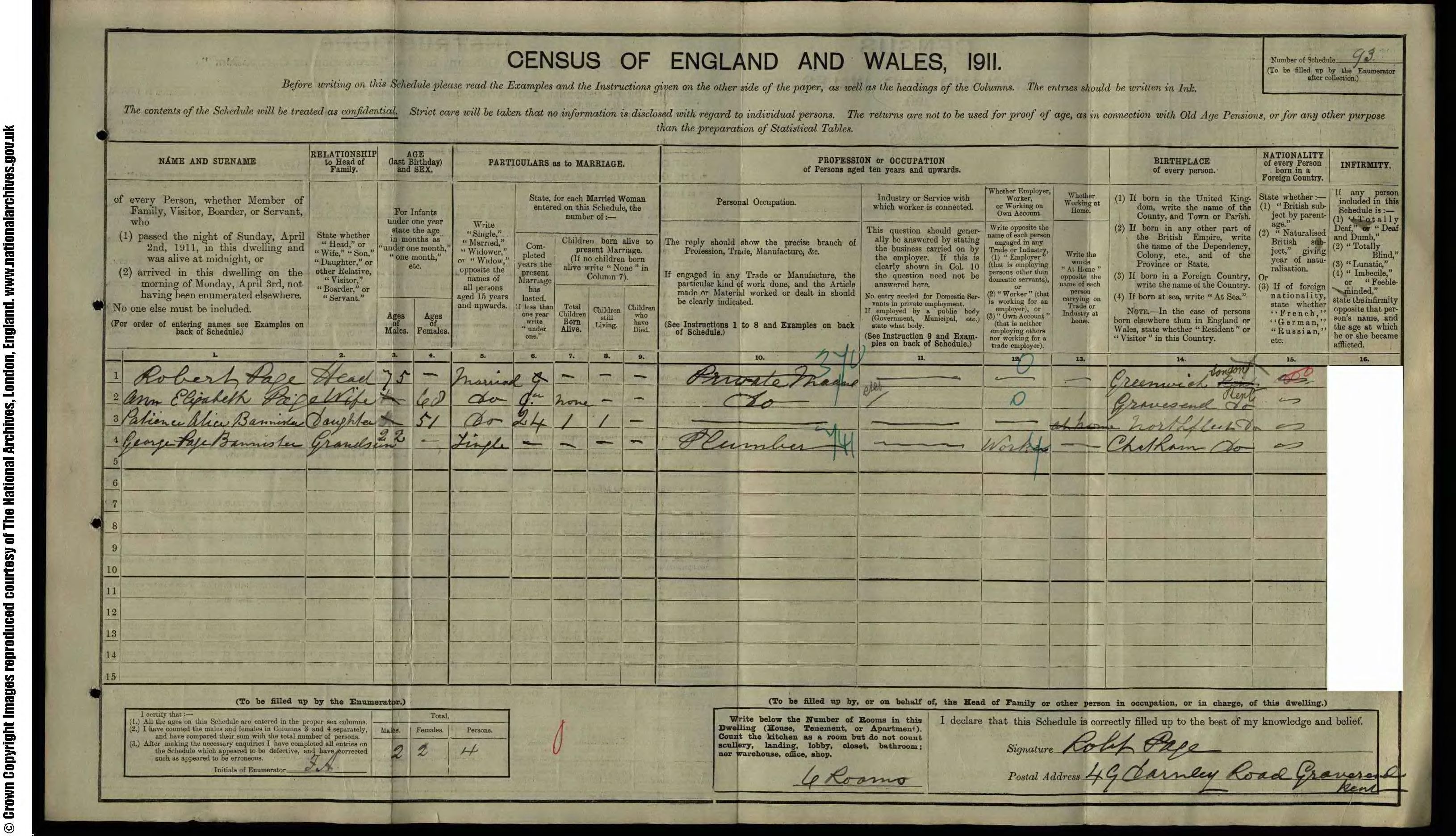 3. Lived at: 44 Darnley Road, 1911, Gravesend, , Kent, England.