Martha Anne HOOD [3456]
Born: 1812, Holbeach, , Lincolnshire, England
Marriage (1): William SPEIGHT [3749]
Died: Mar Q 1890, Loughborough, England aged 78

General Notes:
Name:SPEIGHT, Martha Ann
Registration District: HelpLoughborough
County: Leicestershire
Year of Registration: 1890
Quarter of Registration: Jan-Feb-Mar
Age at death: 77
Volume No: 7A
Page No: 89

SexAgeBirth
YearOccupationWhere BornOriginal
census
image
SPEIGHT, WilliamM301811LincolnshireVIEW
SPEIGHT, MarthaF251816LincolnshireVIEW
SPEIGHT, JohnM71834LincolnshireVIEW
SPEIGHT, WilliamM51836LincolnshireVIEW
SPEIGHT, ElizabethF21839LincolnshireVIEW
RG number:
HO107Piece:
611Book/Folio:
8/35Page:
14

Registration District:
HolbeachSub District:
Long SuttonEnumeration District:
Ecclesiastical Parish:

Civil Parish:
Sutton St MaryMunicipal Borough:
Address:
Bridge Street, Sutton St MaryCounty:
Lincolnshire

Noted events in her life were: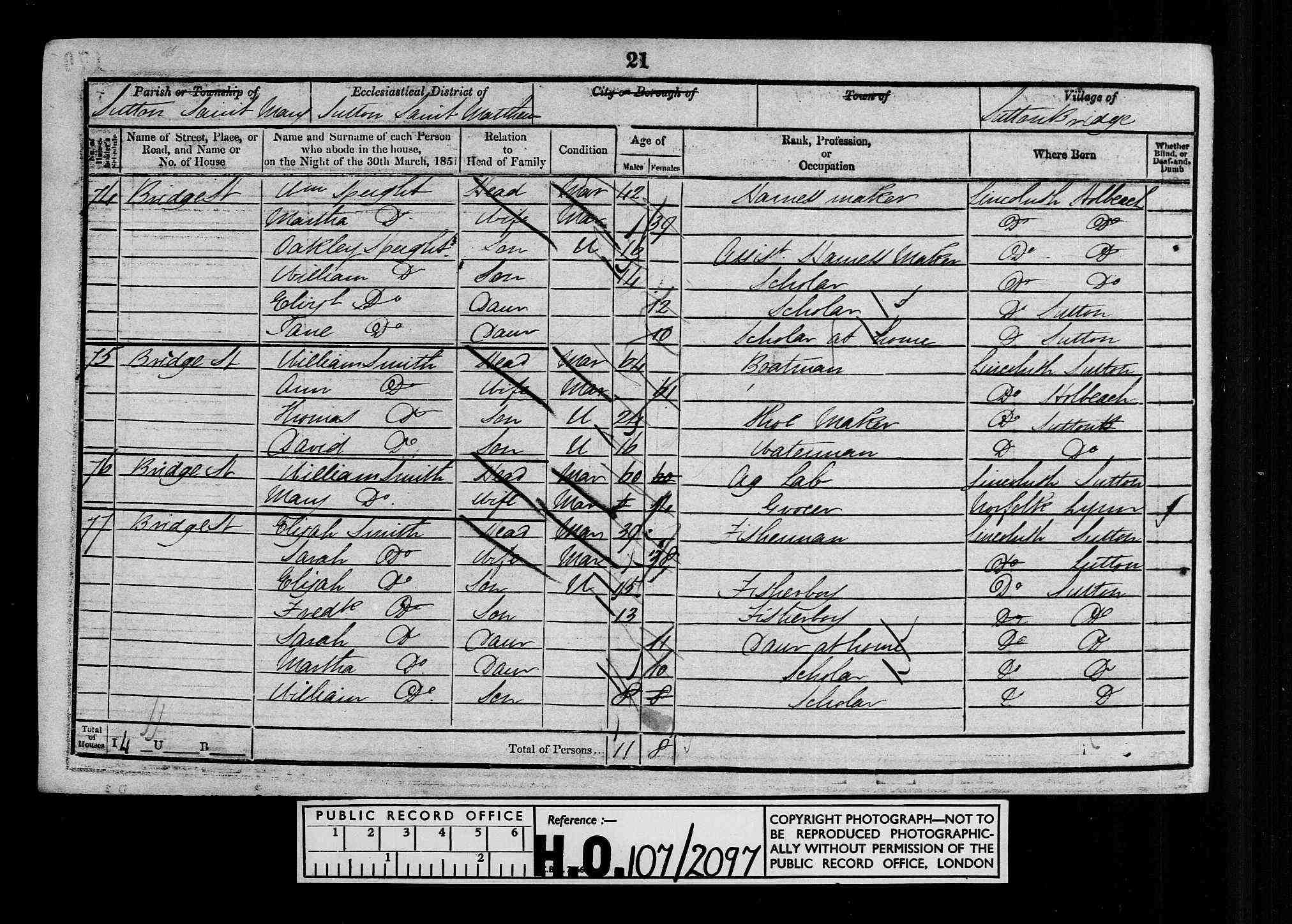 1. Lived at: Bridge Street, 1841-1851, Sutton Bridge, Lincolnshire, England.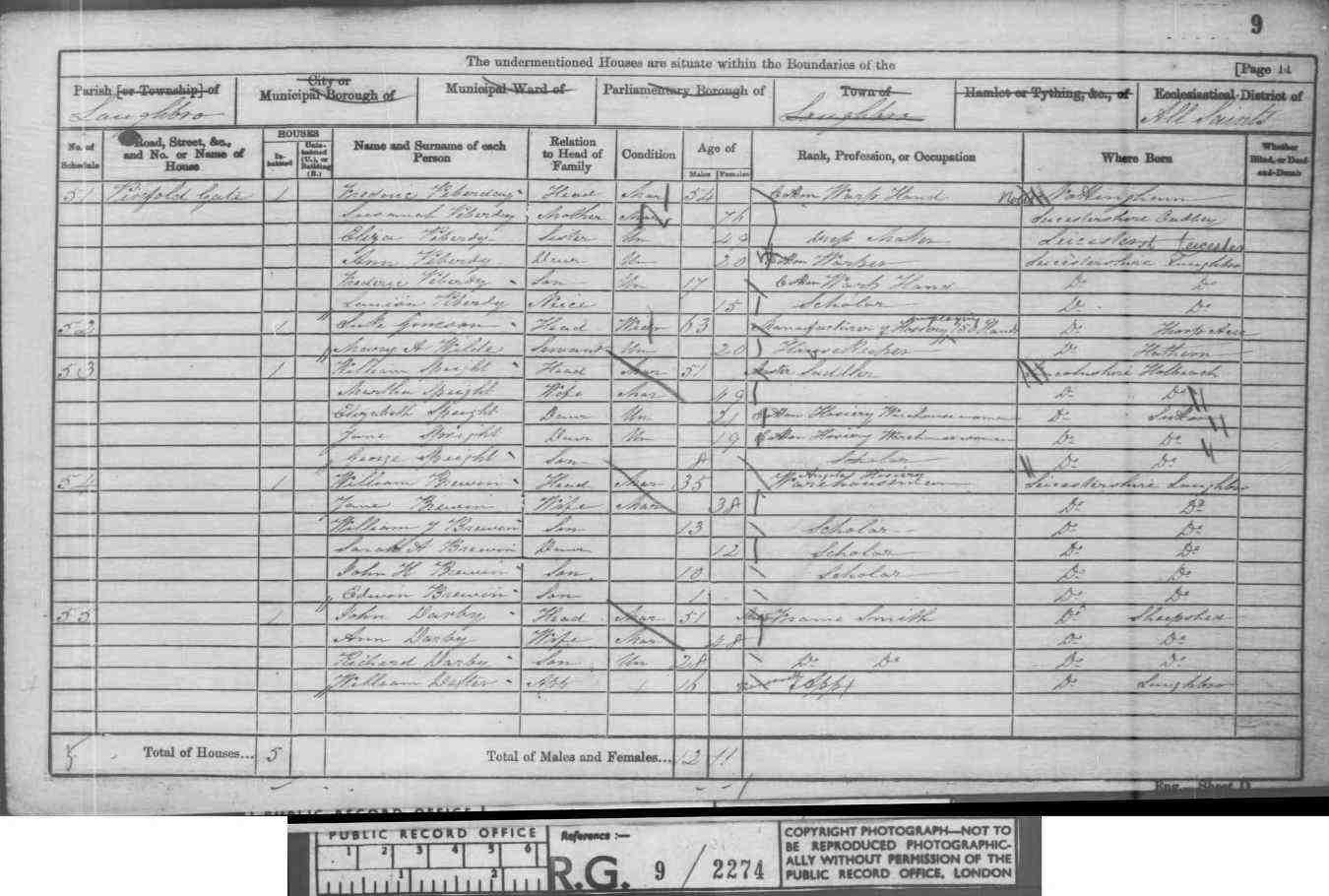 2. Lived at: Pinfold Gate, 1861, Loughborough, England.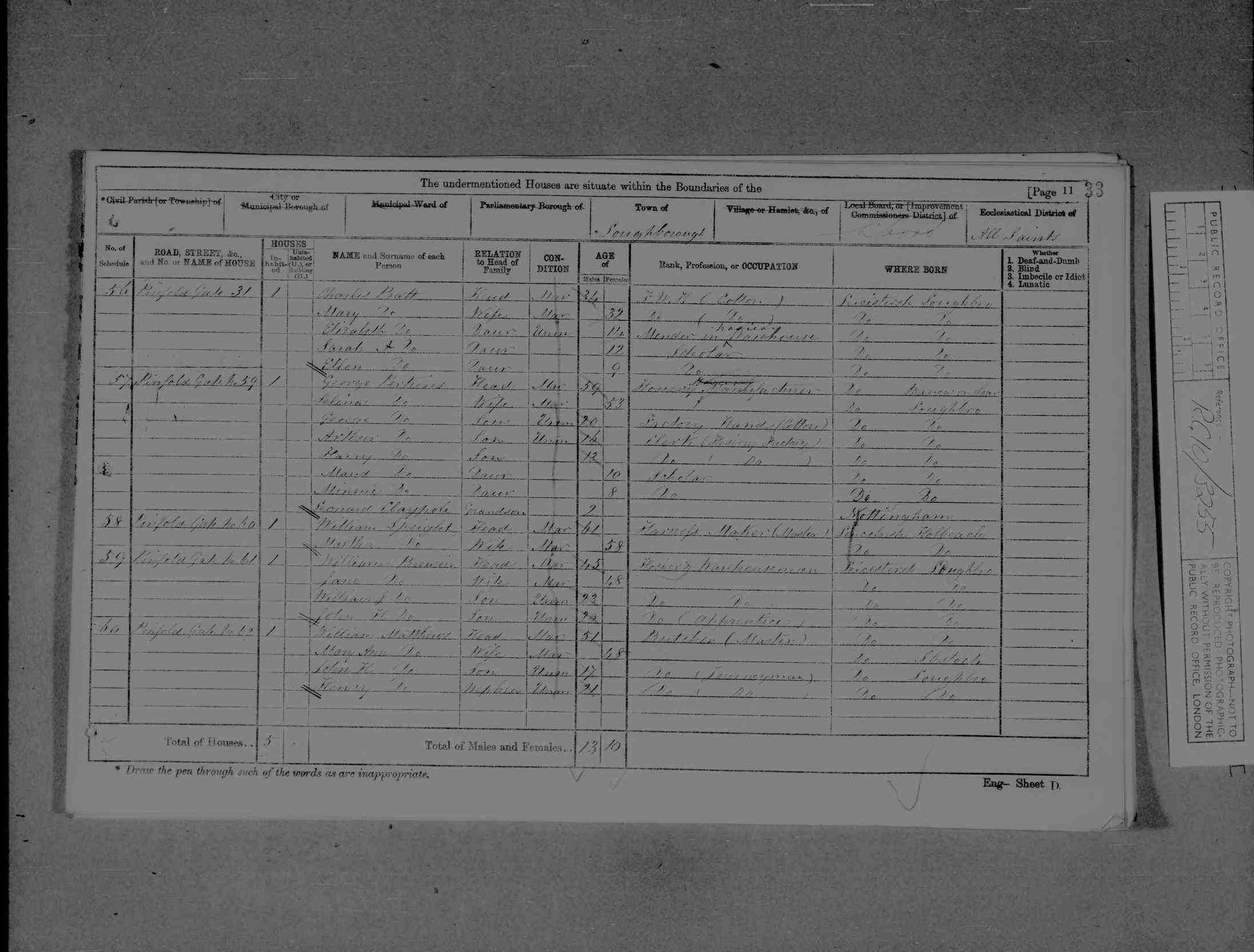 3. Lived at: Pinfold Gate, 1871, Loughborough, England.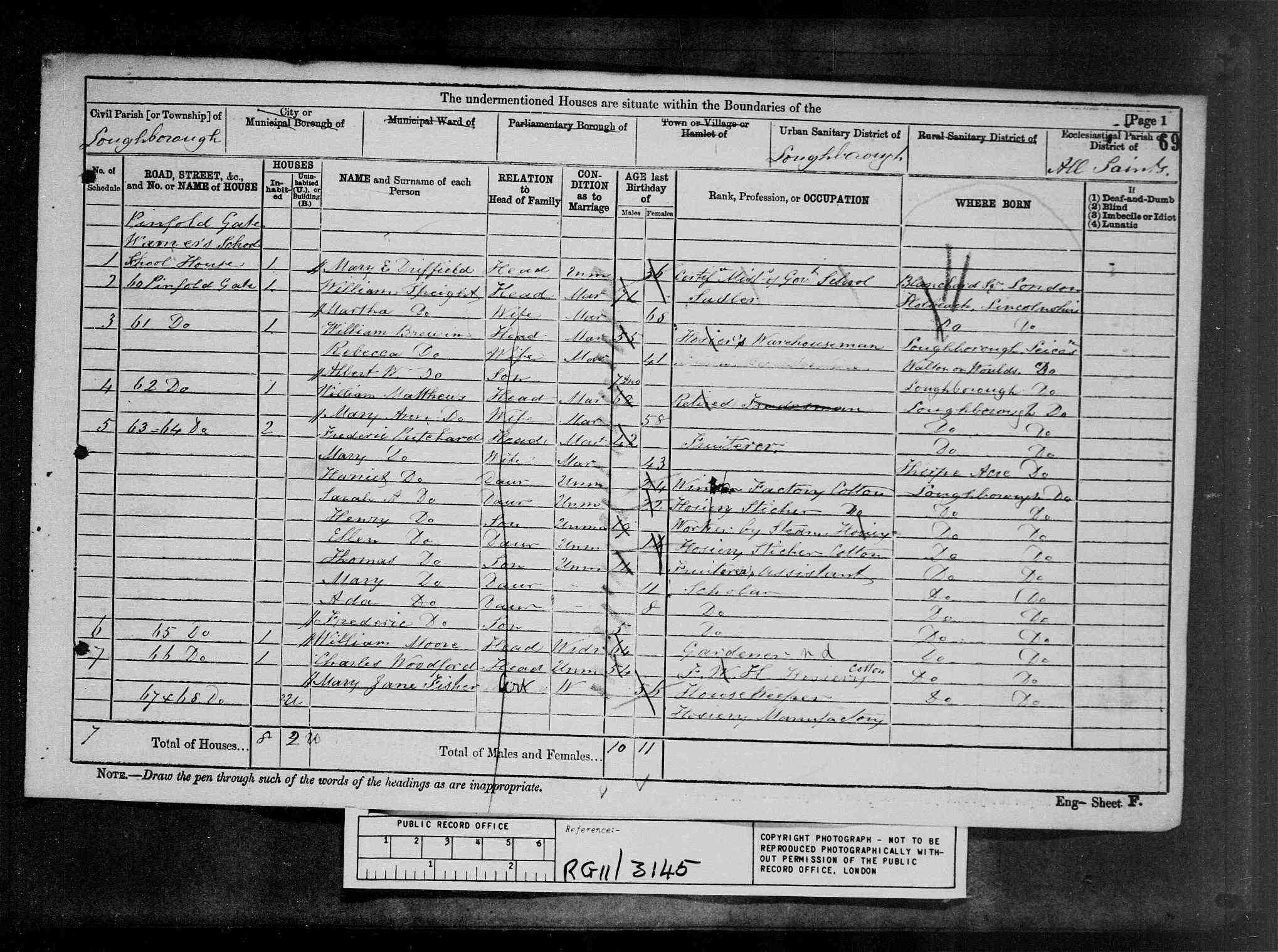 4. Lived at: 60 Pinfold Gate, 1881, Loughborough, England.

Martha married William SPEIGHT [3749] [MRIN: 1064]. (William SPEIGHT [3749] was born circa 1808 in Holbeach, , Lincolnshire, England and died between 1881 and 1891.)