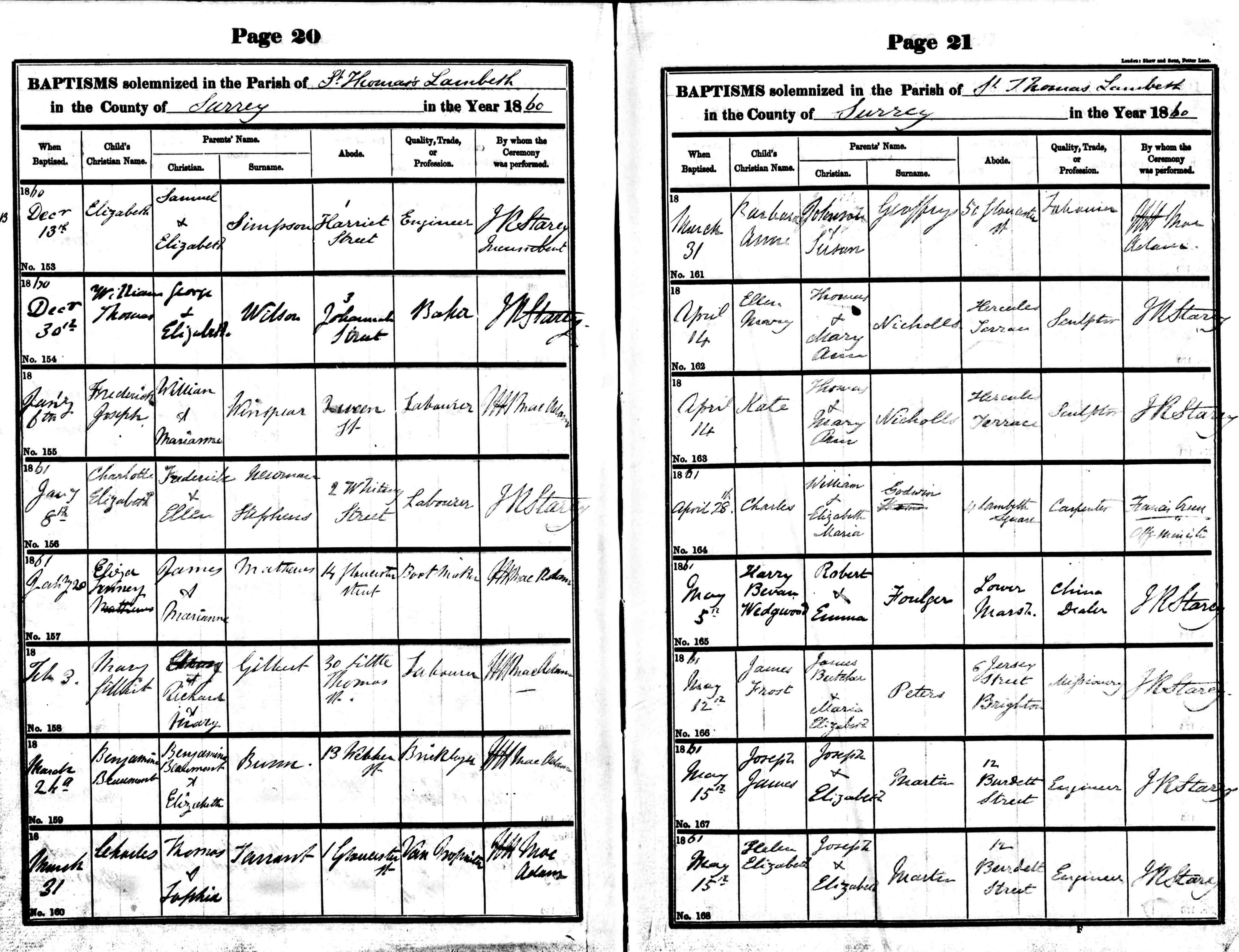 Charles TARRANT [3724]
(Cir 1861-After 1861)
Charles TARRANT [3724] 1
Born: Cir 1861, Lambeth, London, England. 1
Christened: 31 Mar 1861, Lambeth, St Thomas
Died: After 1861 1

General Notes:
possible death

First Name: GEORGE CHARLES Last Name: TARRANT Gender: M Year: 1865 Birth Year: Birth Month: Birth Day: District: LAMBETH County: London Country: England Volume: 1D Event Quarter: 3 District Number: Page: 258 Line Number: 15 Entry Number: DOR: Record set: England & Wales deaths 1837-2007 Category: Vital Records (Birth, Marriage, Death) Collections from: United Kingdom

Noted events in his life were:
1. Lived at: 1 Gloucester Street, 1861, Lambeth, London, England. 1

Sources
---
1 (1861 English and Welsh Census(London, TNA/Ancestry.co.uk, 1962) , Web site showing copies of original enumerator schedules), CEN 1861 rg9 350 148 1.