Family Links
Spouses/Children:
1. Winifred Ellen [9001]

Robert Henry TUNNARD [3780] 1
Born: Cir 1879, Welbourn, Lincolnshire 1
Marriage (1): Winifred Ellen [9001] circa 1907
Died: After 1911 1
Another name for Robert was Harry R TUNNARD.

General Notes:
In 1881 Mary is 2
in 1891 Harry is 12 one of these is wrong, but I don't know which one.
Must be Mary which is the error, because no Mary listed as born or died during the time frame

Noted events in his life were:
1. Lived at: Lowfield, 1881, Welbourn, Lincolnshire. 1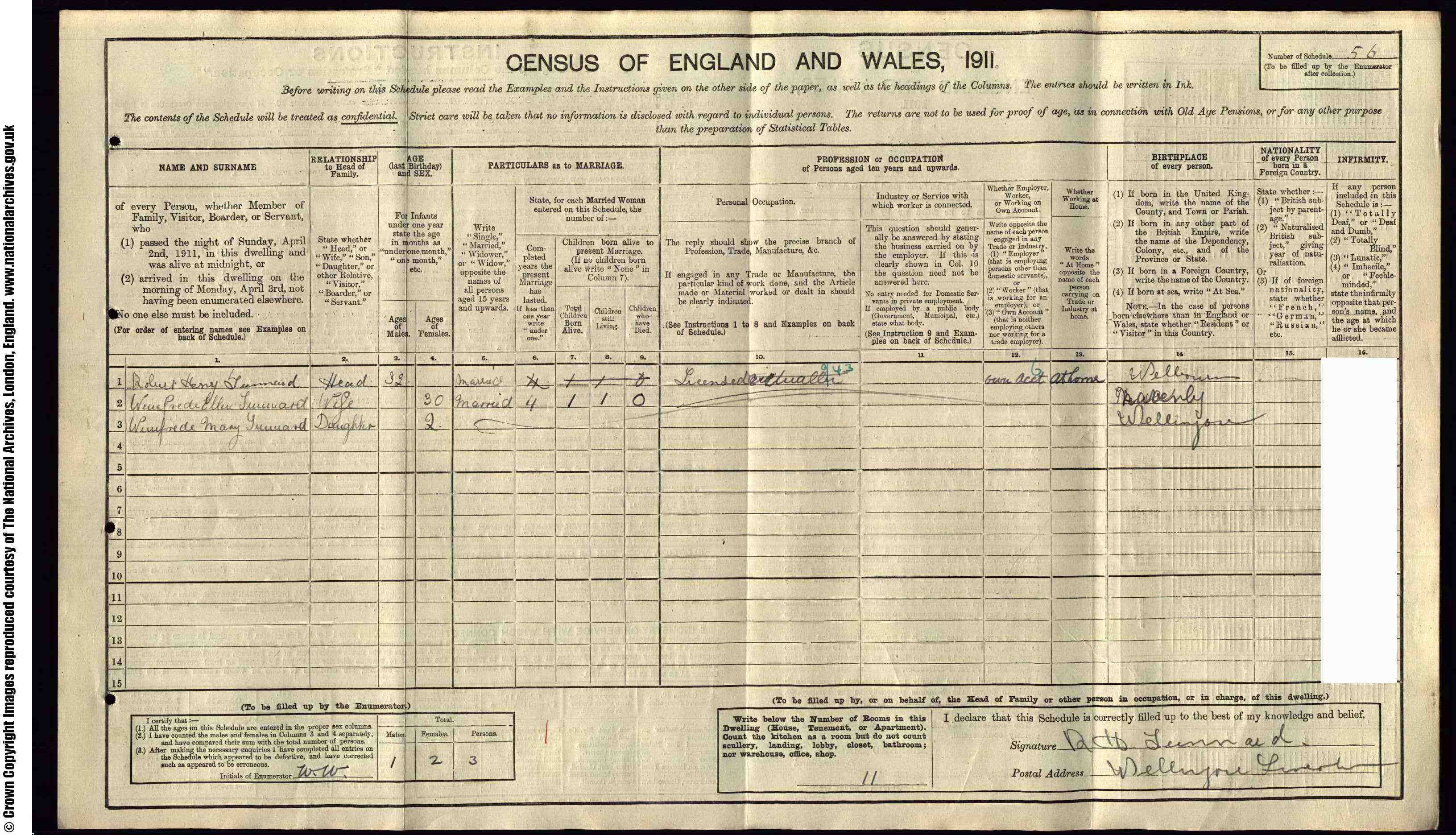 2. Lived at: Wellingborough, 1911, Lincolnshire, England.

Robert married Winifred Ellen [9001] [MRIN: 2192] circa 1907. (Winifred Ellen [9001] was born circa 1881 and died after 1911.)