Family Links
Spouses/Children:
1. Leonard Nesbit Targett [1691]

Mary Harryman [596]
Another name for Mary was Cis Harryman.

General Notes:
Name:HARRYMAN, Mary

Registration District: HelpGreenwich

County: London

Year of Registration: 1882

Quarter of Registration: Oct-Nov-Dec

Mother's Maiden Name:Not available before 1911 Q3

Volume No: Help1D

Page No: Help1047

Noted events in her life were: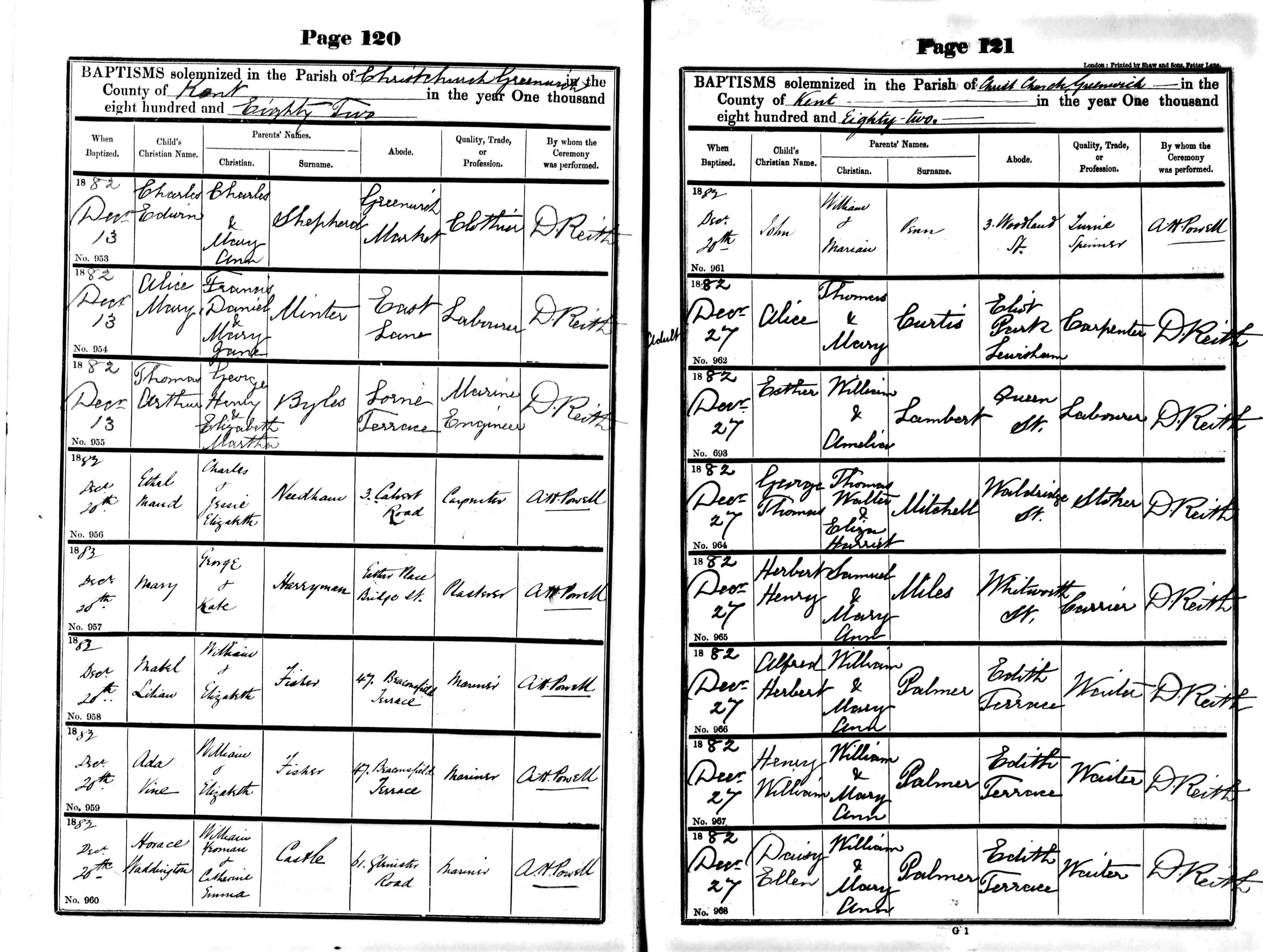 1. Baptised: Christ Church, East Greenwich, 20 Dec 1882, East Greenwich, London.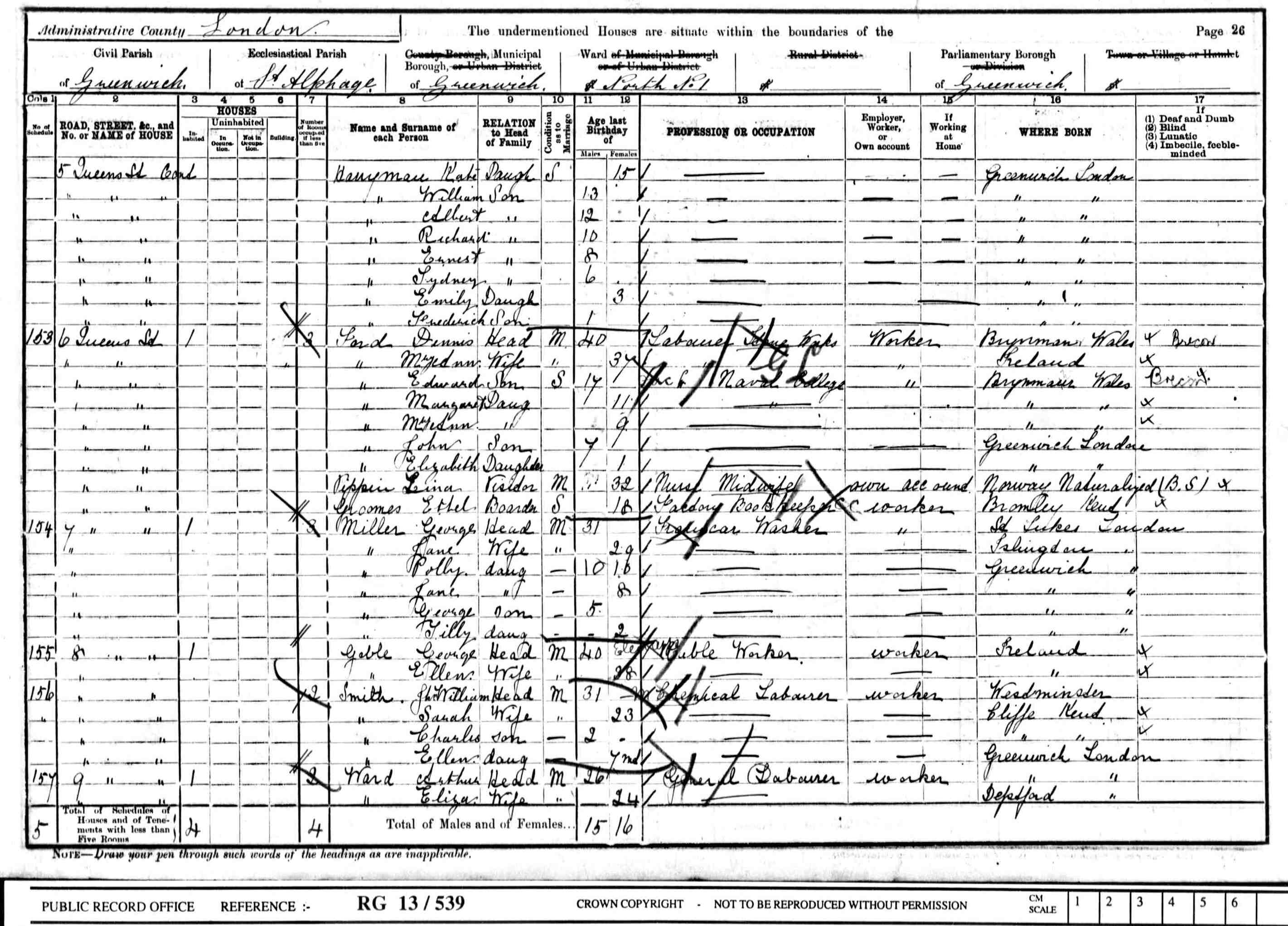 2. Lived at: 104 East Street, 1891, Greenwich, , Kent, England. 2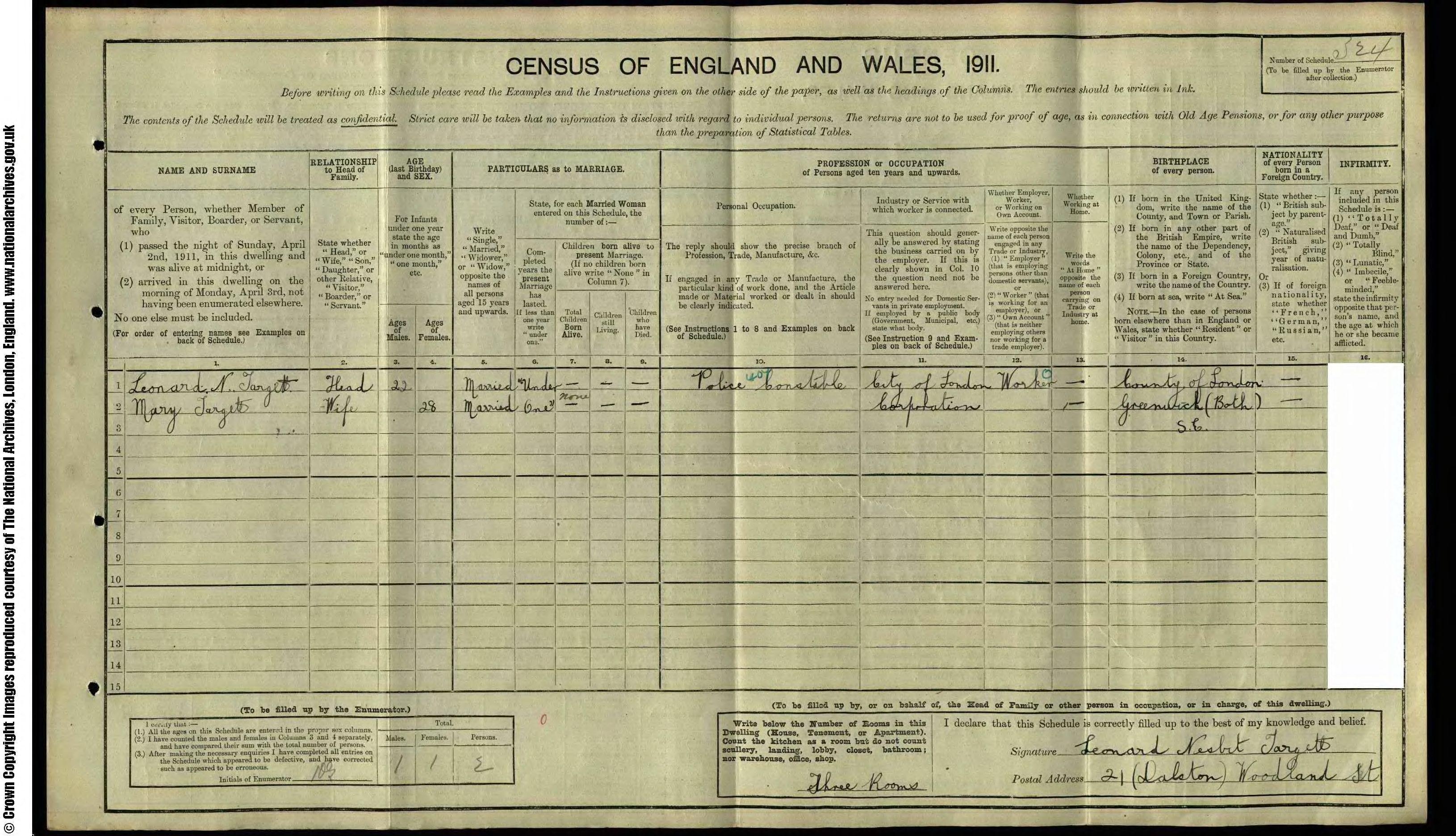 3. Lived at: 21 Woodland Street, 1911, Dalston.
4. Residence: 34 Graham Mansions, Graham Road, 1920, London.

Mary married Leonard Nesbit Targett [1691] [MRIN: 489] on 21 Dec 1910 in Southwark, Surrey, England.1 (Leonard Nesbit Targett [1691] was born Mar Q 1889 in Greenwich, , Kent, England 1, baptised on 28 Feb 1891 in Greenwich and died after 1924.)
Marriage Notes:
Marriages Dec 1910 (>99%)
Harryman Frank A Birmingham 6d221
Harryman Mary Southwark 1d102