Pinden STEVENS [6142]
(Cir 1769-After 1841)
Family Links
Spouses/Children:
1. Mary PUTNAM [6148]

Pinden STEVENS [6142]
Born: Cir 1769, Ridley, , Kent, England
Christened: 27 Aug 1769, Ridley, , Kent, England 1
Marriage (1): Mary PUTNAM [6148]
Died: After 1841

Noted events in his life were: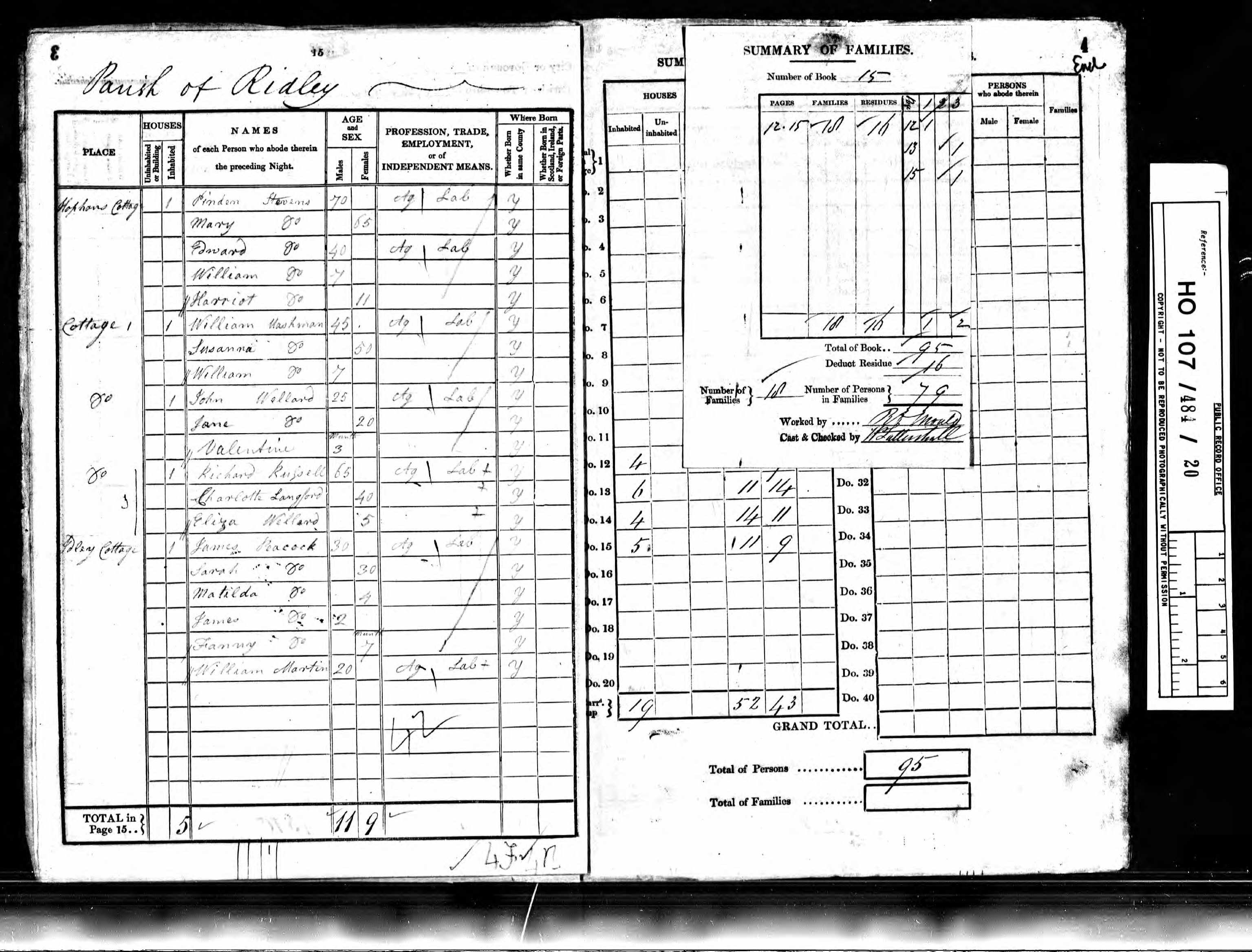 1. Occupation: Ag Lab, 1841, Ridley, , Kent, England.

Pinden married Mary PUTNAM [6148] [MRIN: 1687]. (Mary PUTNAM [6148] was born circa 1776 and died after 1841.)

Sources
---
1 IGI, IGI Individual Record FamilySearch™ International Genealogical Index v5.0
British Isles
Search Results | Download

PINDEN STEPHENS Pedigree
Male

Event(s):
Birth:
Christening:
27 AUG 1769 Ridley, Kent, England
Death:
Burial:

Parents:
Father: WM. STEPHENS Family
Mother: ELIZ.

Messages:
Extracted birth or christening record for the locality listed in the record. The source records are usually arranged chronologically by the birth or christening date.

Source Information:
Batch No.: Dates: Source Call No.: Type: Printout Call No.: Type:
C135102 1749 - 1875 0992534 Film 6906636 Film
Sheet: 00.