Jane CLINCH [6526]
(Cir 1813-After 1861)
Jane CLINCH [6526] 1 2
Christened: 12 Sep 1813, Hartlip, Kent, England
Marriage: William POPE [6339] in 1842
Died: After 1861 1

General Notes:
in the 1861 census Jane and her son George were living with her sister Rebecca Grisby in Hartlip Street.

Noted events in her life were:
1. Lived at: Street, 1841, Hartlip, Kent, England.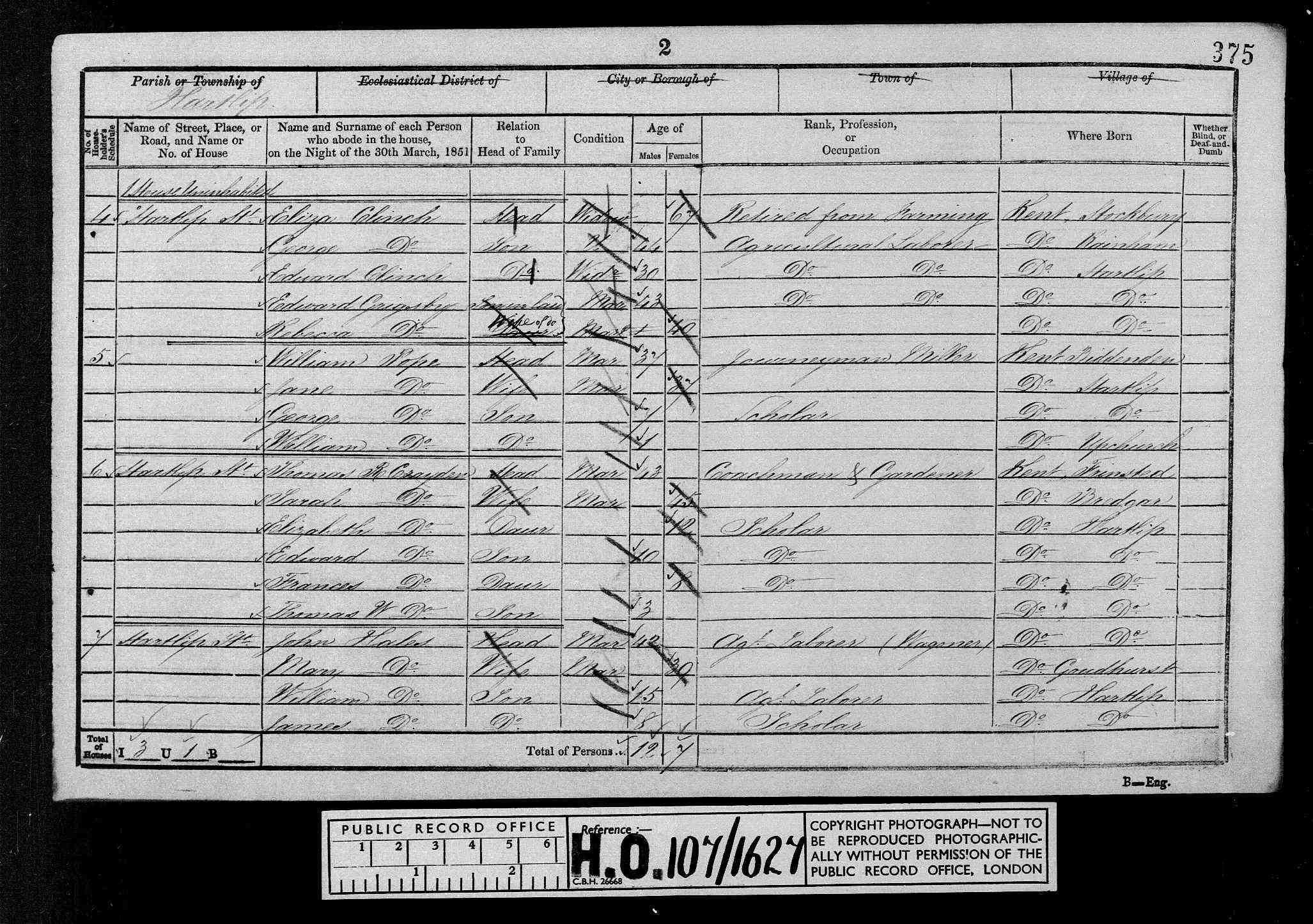 2. Lived at: Hartlip Street, 1851, Milton.

Jane married William POPE [6339] [MRIN: 2873] in 1842. (William POPE [6339] was born circa 1813 in Biddenden, Kent and died after 1851.)
Marriage Notes:
Dec Qtr Maidstone 5 434

Sources
---
1 Correspondence (Email).
2 Gedcom, Gedcom - from Ernie Davis.