Mary Jane GEORGE [8563]
Born: Cir 1874, Dilwyn, Herefordshire
Marriage (1): George MORRIS [8562] on 17 Aug 1901 in Marylebone, London
Died: 1919 aged about 45
Another name for Mary was Jane.

General Notes:
Probable death
June 1919
Morris Mary J 45 Staines 3a18

Noted events in her life were: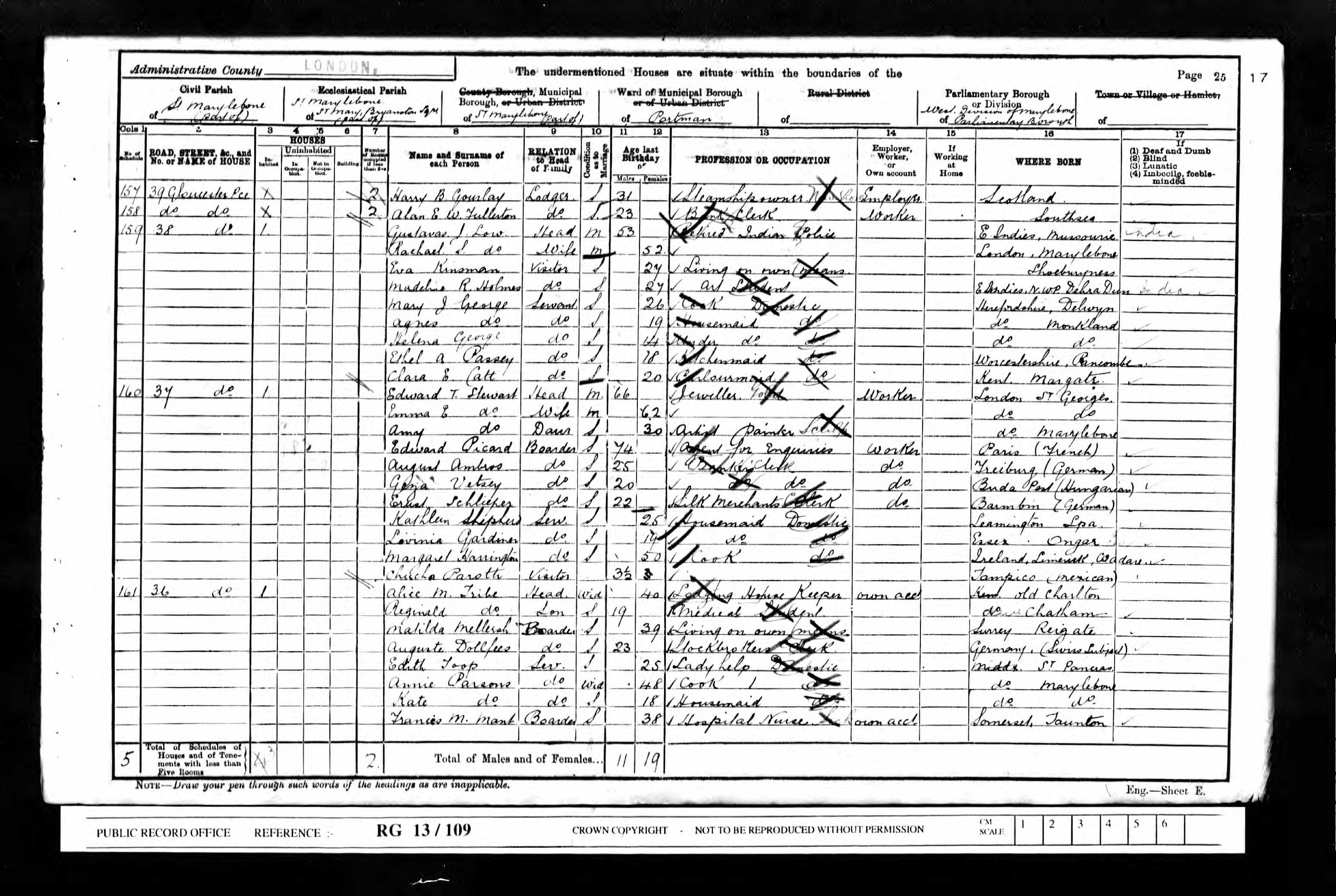 1. Occupation: Cook - Domestic, 1901, Marylebone, London.

Mary married George MORRIS [8562] [MRIN: 2119], son of George MORRIS [8611] and Frances Sophia JONES [8612], on 17 Aug 1901 in Marylebone, London. (George MORRIS [8562] was born on 23 Jan 1871 in Eardisland, Herefordshire and died on 23 Oct 1940.)
Marriage Notes:
Surname First name(s) District Vol Page
Marriages Sep 1901 (>99%)
GEORGE Mary Jane Marylebone 1a1286 Scan available - click to view
Morris George Marylebone 1a1286
very good match as Mary Jane George was born in Dilwyn as per 1901 census

I checked the 1901 census where George indicated he lived - but although I found the Police Quarters in Woolwich Dockyards - there was one inspector, one sargeant and 1 constable - non of whom was George Morris - either he spent the night somewhere else - but found later listed erroneously as "john"