Family Links
Spouses/Children:
1. Daisy M. Spencely [9798]

Brian J. Harryman [9712]+
Beryl M. Harryman [9720]
Ronald John Harryman [8600]
Born: 9 Jan 1911, Camberwell, Surrey, England
Marriage (1): Daisy M. Spencely [9798] Mar Q 1934 in Deptford, , , England
Died: 18 Dec 1965, St. Marylebone aged 54

General Notes:
Surname First name(s) Age District Vol Page
Births Mar 1911 (>99%)
Harryman Mary N Longtown 10b549
Harryman Ronald H Strood 2a671
Harryman Ronald J Greenwich 1d925

Marriages Mar 1934 (>99%)
Harryman John H Tye Maidstone 2a1784
Harryman Ronald J Spenceley Deptford 1d1144

Name:HARRYMAN, Ronald J

Registration District: HelpGreenwich

County: London

Year of Registration: 1911

Quarter of Registration: Jan-Feb-Mar

Mother's Maiden Name:Not available before 1911 Q3

Volume No: Help1D

Page No: Help925

Noted events in his life were: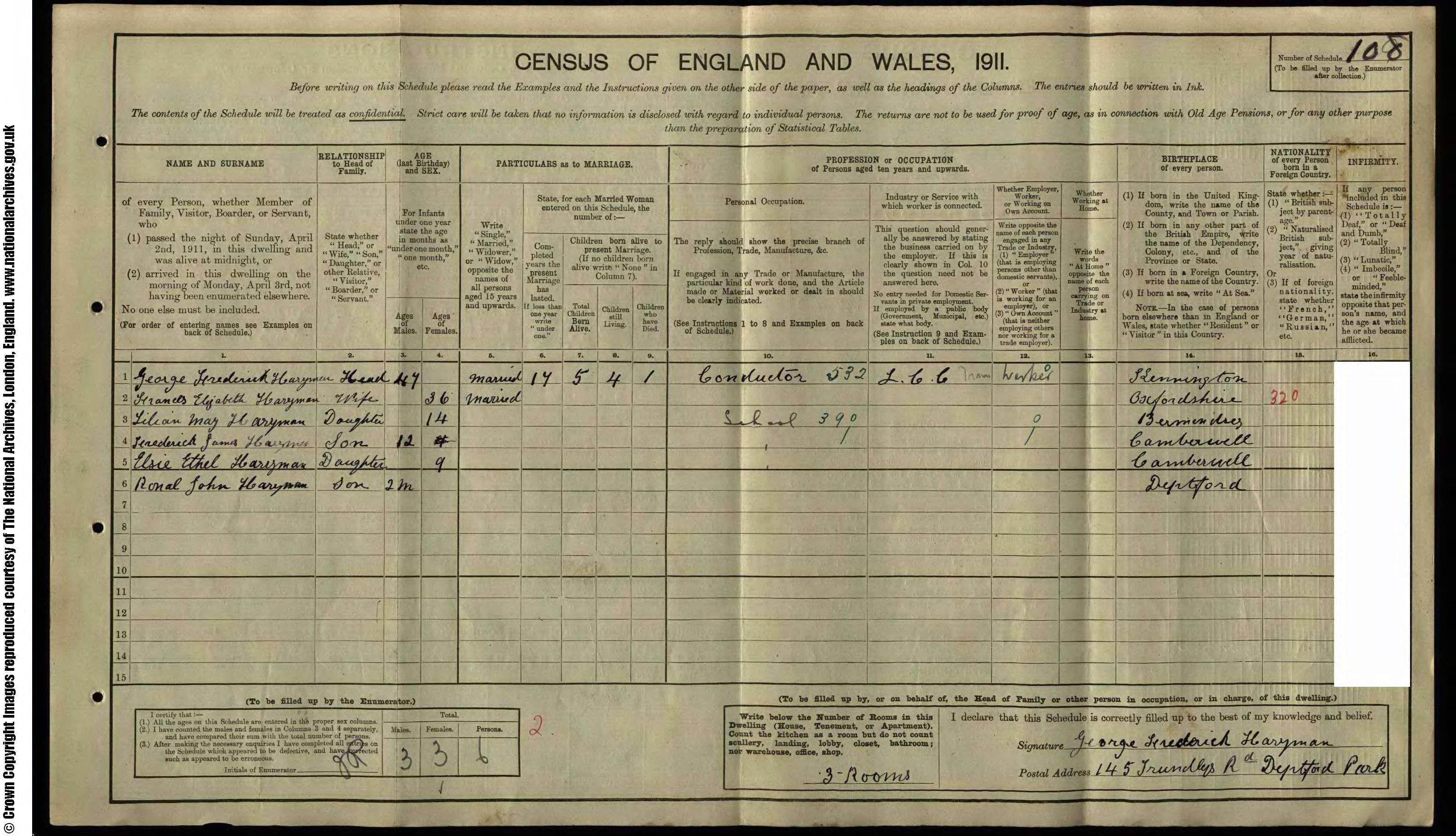 1. Lived at: 145 Trundleys Road, 1911, Deptford Park.
2. Lived at: 47 Heath Grove , Maidstone M.B., Kent, England, 1939.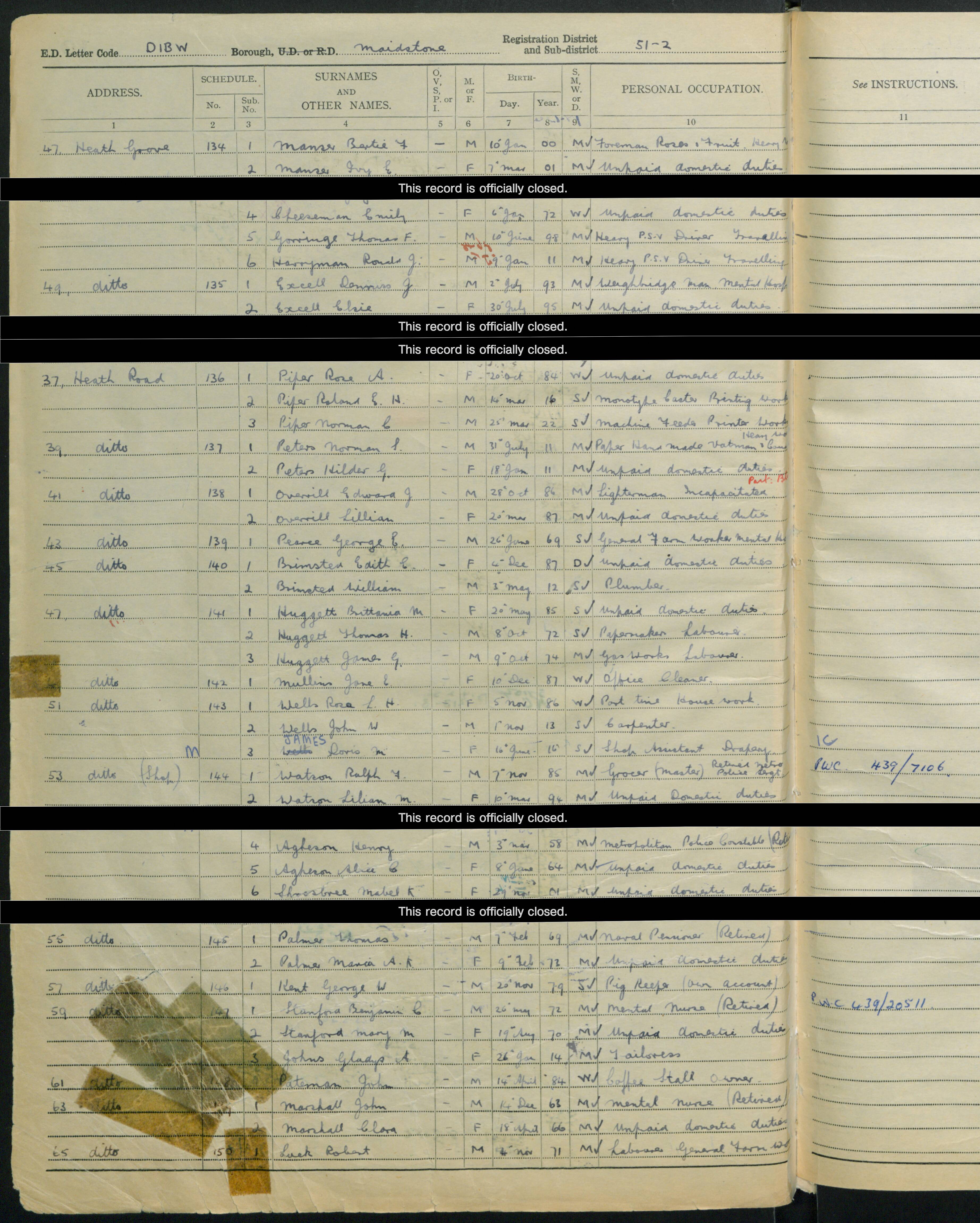 3. Occupation: Heavy P S V Driver Travelling, 1939.
4. Probate: 3161 to Daisy May Harryman, widow, 25 Feb 1966, London.
5. Lived at: 36 Ivedon Road, Welling, 1965, Kent.

Ronald married Daisy M. Spencely [9798] [MRIN: 2412] Mar Q 1934 in Deptford, , , England. (Daisy M. Spencely [9798] was born on 27 Dec 1909 and died after 18 Dec 1965.)