Annie SMALES
(Cir 1862-After 1911)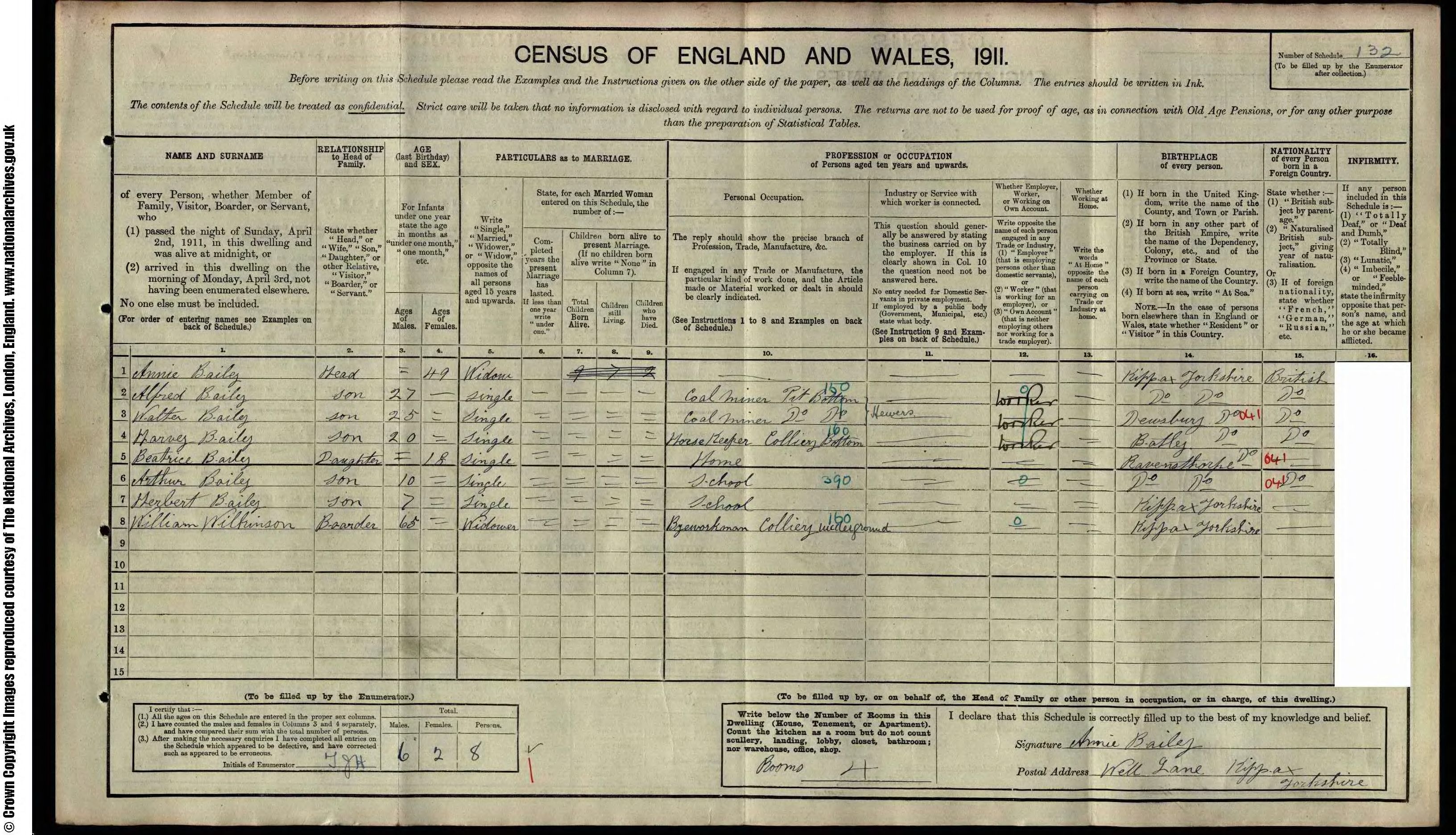 Herbert BAILEY
(1904-After 1911)
Herbert BAILEY
Born: 1904, Kippax
Died: After 1911

General Notes:
Herbert is listed as Annie's son. However, he cannot be Thomas' son as he died in dec 1900. - So either he is a bastard of Annies (note 65 year old lodger living in the house in 1911) which is most likely or just possible the child of Florrie Bailey d of Annie of whom I lose sight after 1891 (less likely)

Noted events in his life were: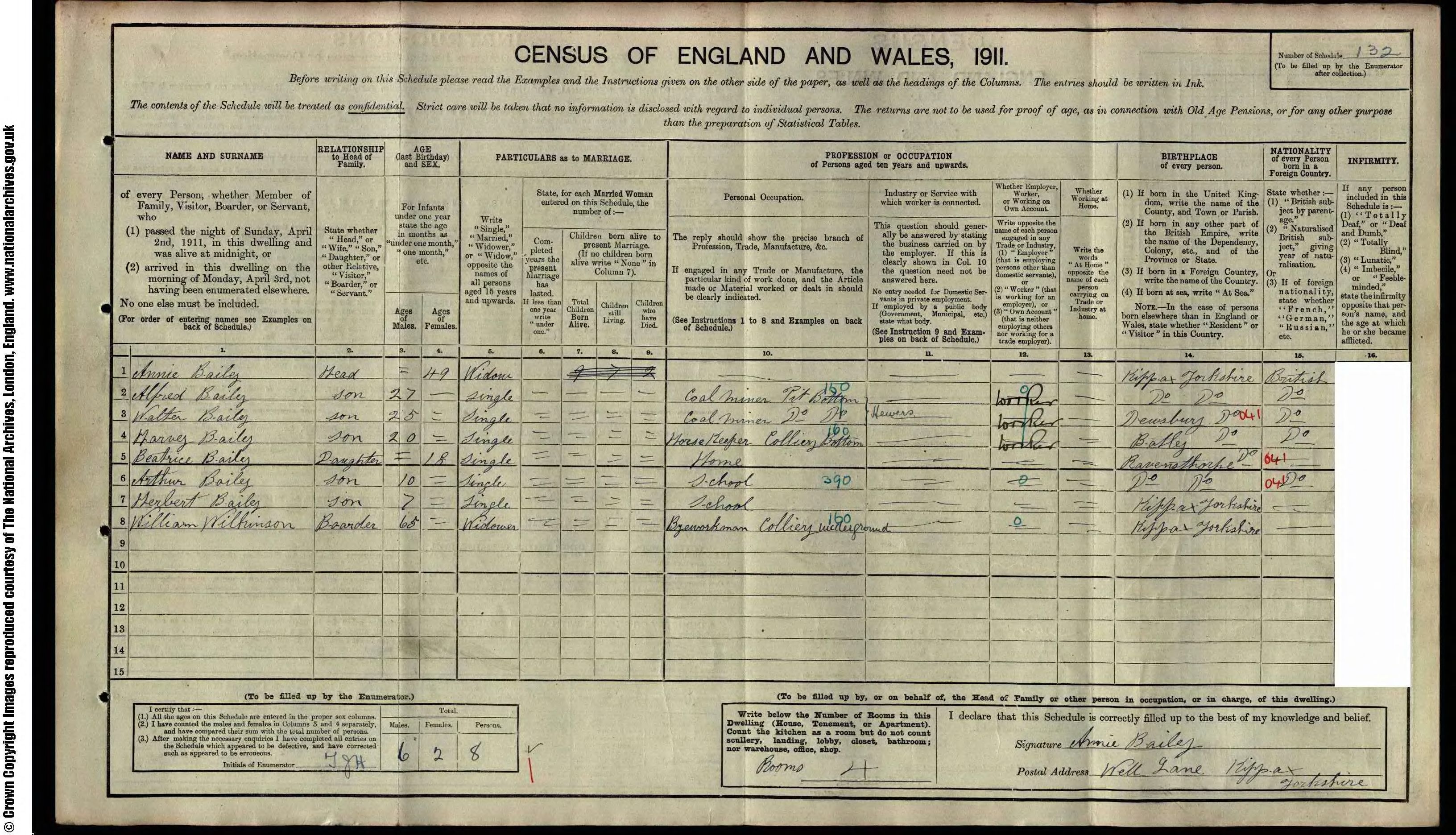 1. Lived at: Well Lane, 1911, Kippax.