Dorothy Willders MAWBY [8995]
Born: 16 Jan 1895
Died: Dec Q 1978, East Elloe, Lincolnshire aged 83

General Notes:
High School for girls in Kings Lynn 1911
Name:MAWBY, Dorothy Willders
Registration District: HelpEast Elloe
County: Lincolnshire
Year of Registration: 1978
Quarter of Registration: Oct-Nov-Dec
Date of Birth: 16 January 1895
Volume No: 7
Page No: 1423

Noted events in her life were:
1. Lived at: Austerdyke, 1911, Spalding, , Lincolnshire, England.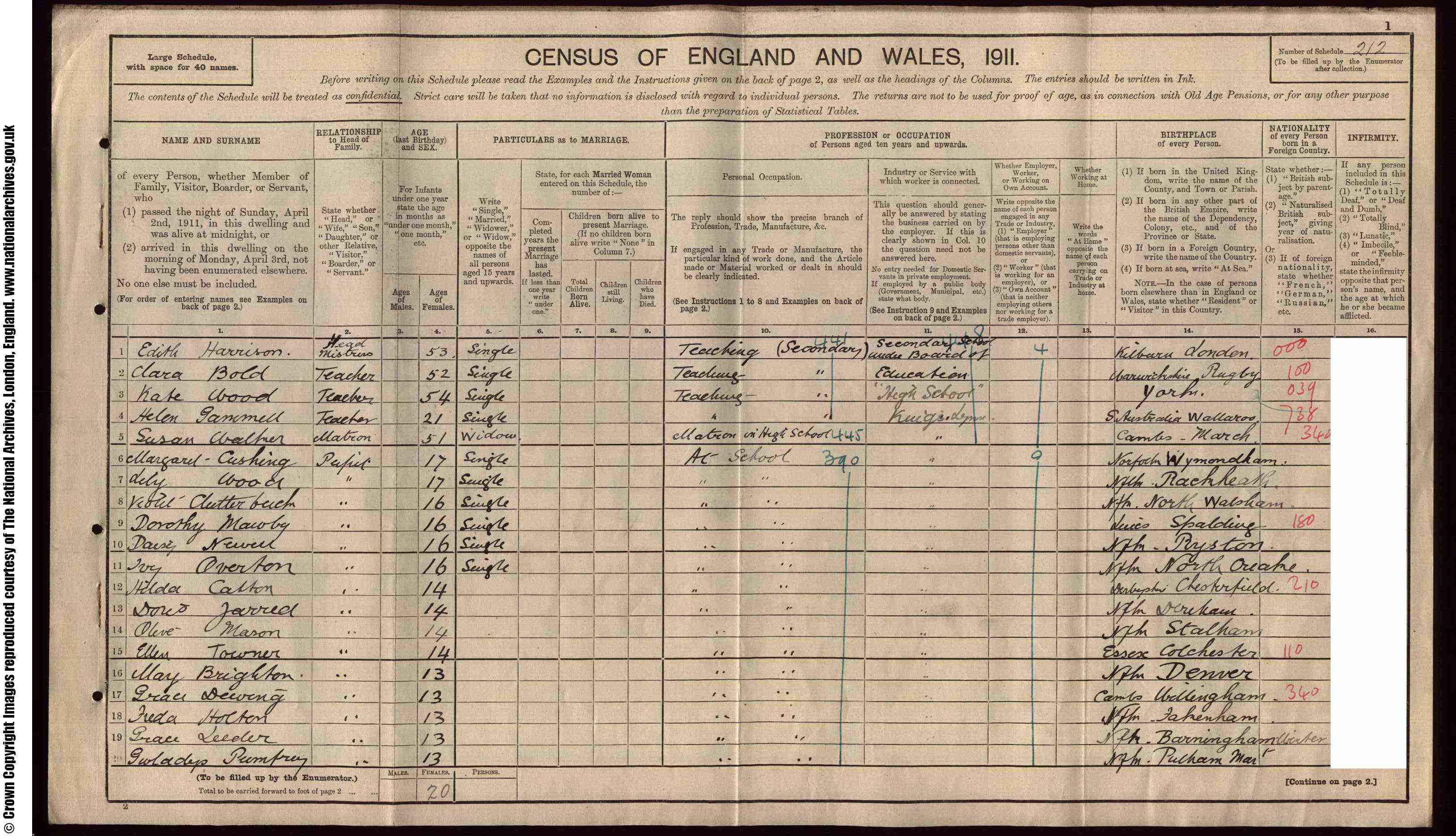 2. Occupation: Pupil, 1911.