Family Links
Spouses/Children:
1. John DAVIES [1468]

Eunice DAVIES [8737]
Stanley DAVIES [8739]
Lena Mary DAVIES [8738]
Harriet DAY [905] 1

General Notes:
In the Parish Church of St Elvan Harriet Ann and John Henry both baptised 30th June 1881 address Aberaman, parents are John a collier and Mary Ann.
However, Harriet was from John's first marriage.
1881 - living with John in Glamorgan

possibilities
1891 living at 39 Ystrad Road, Ystradyfodwyg as a Servant with Selina Horton, Greengrocer.
Harriet Day, 1875, Ystrad.

Noted events in her life were:
1. Lived at: 69 New Street, 1901, Ystradfodwg, Glamorgan, Wales. 1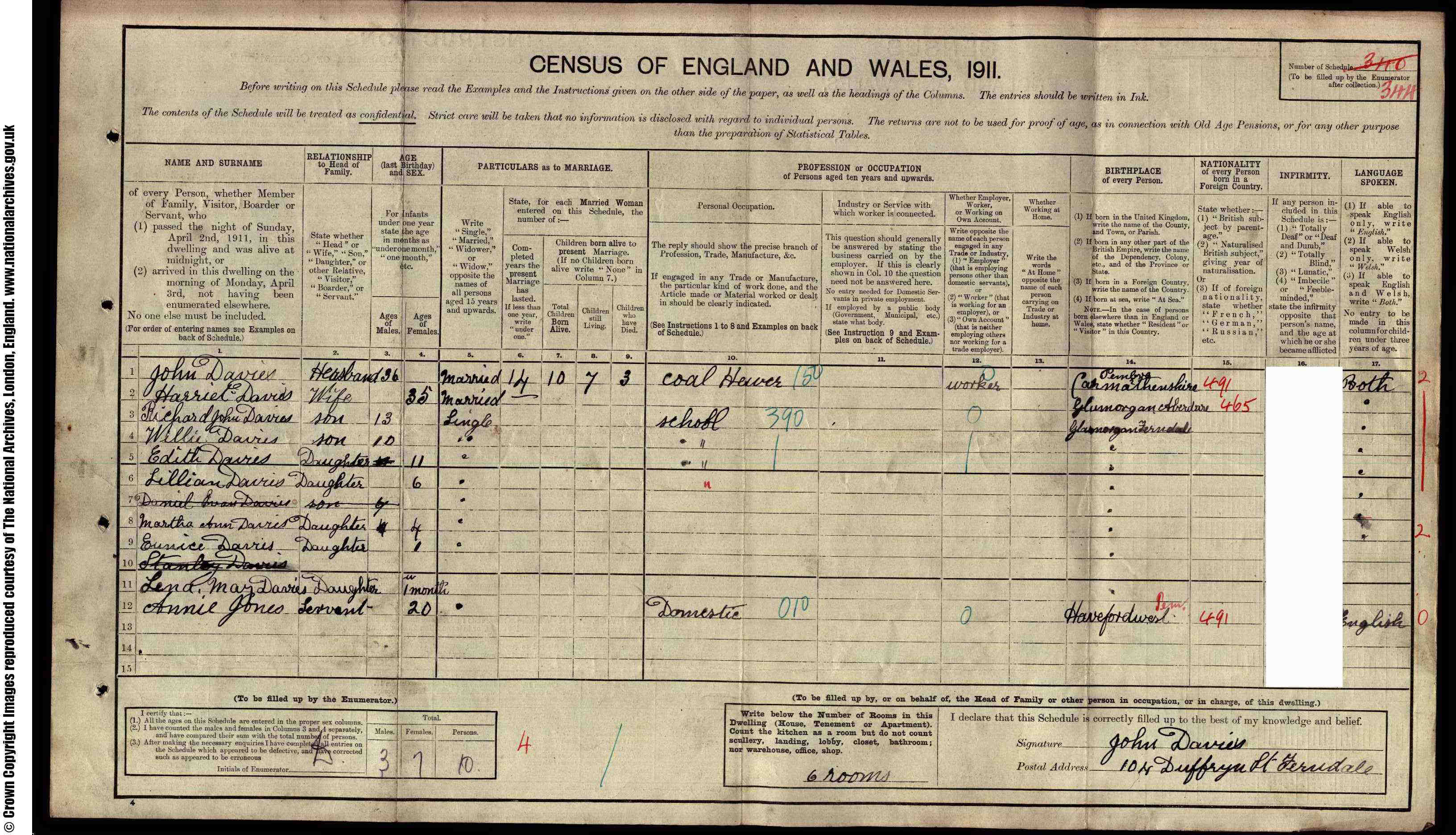 2. Lived at: 104 Duffryn Street, 1911, Ferndale, Glamorgan.

Harriet married John DAVIES [1468] [MRIN: 582] circa 1897. (John DAVIES [1468] was born in 1875 in Waunyclyn, Carmarthenshire 1 and died after 1911 1.)