Family Links
Spouses/Children:
1. Amelia HAYMAN [1734]

Ernest HARRYMAN [1355] 2 3 4

General Notes:
In Ernest in 1911
baptism says dob was 30 august, not 31st
Name:HARRYMAN, Ernest

Registration District: HelpGreenwich

County: London

Year of Registration: 1892

Quarter of Registration: Oct-Nov-Dec

Mother's Maiden Name:Not available before 1911 Q3

Volume No: Help1D

Page No: Help1071
Research Notes:
Record setThames & Medway Baptisms
First name(s)Ernest
Last nameHarryman
Baptism year1892
Birth year1892
CountyKent
CountryEngland
PlaceChristchurch
Mother's first name(s)Kate
Father's first name(s)George
Birth date? ? 1892
Baptism date09 Nov 1892
Source
East Greenwich Christchurch baptisms 1868-1912
CategoryBirth, Marriage & Death (Parish Registers)
SubcategoryParish Baptisms
Collections fromEngland, Great Britain

Birth Notes:
dec 1892 1d 1071

Events
• Occupation: Worked at Fords, Dagenham. 7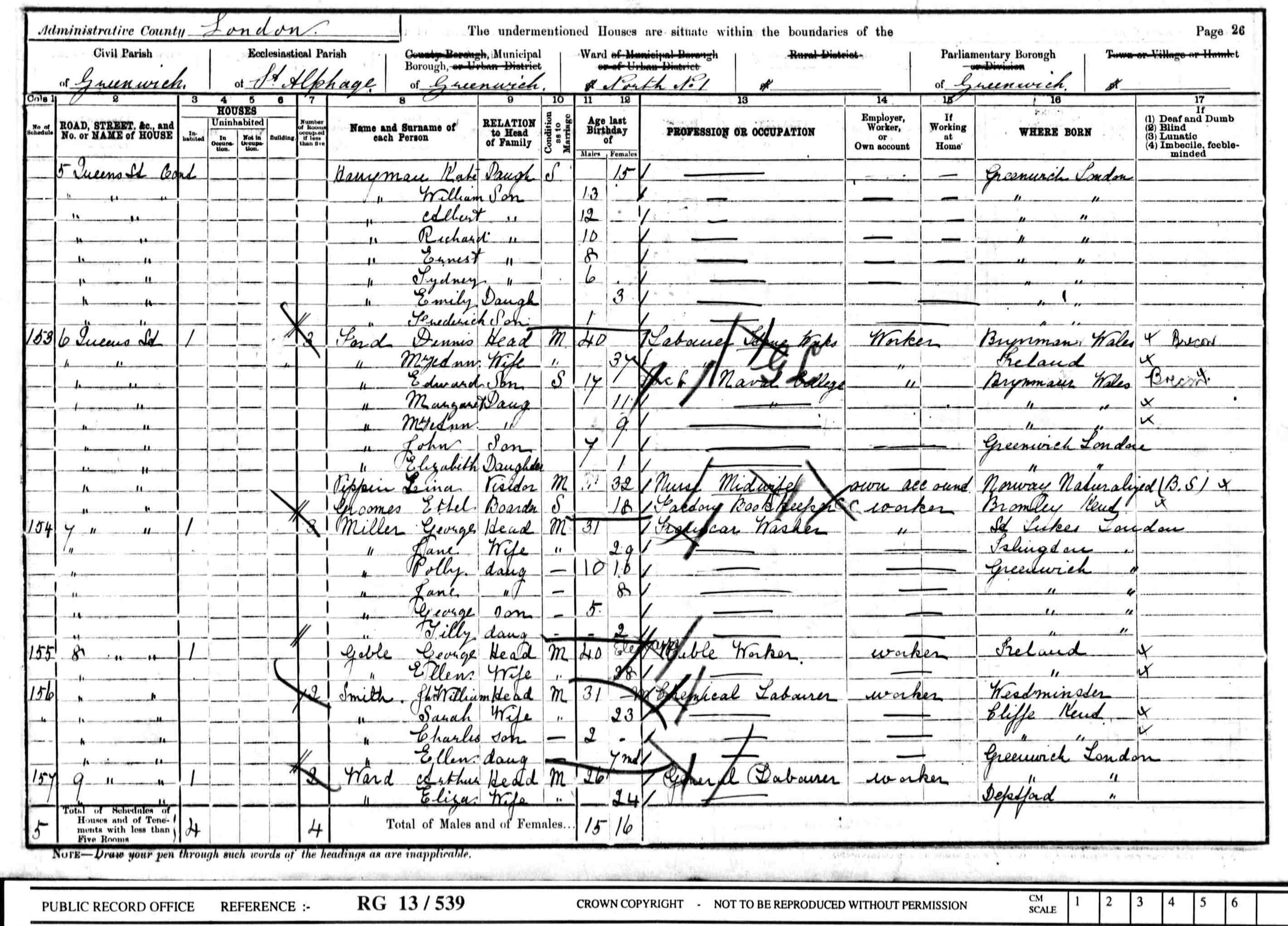 • Lived at: 5 Queens Road, 1901, Greenwich, , Kent, England. 8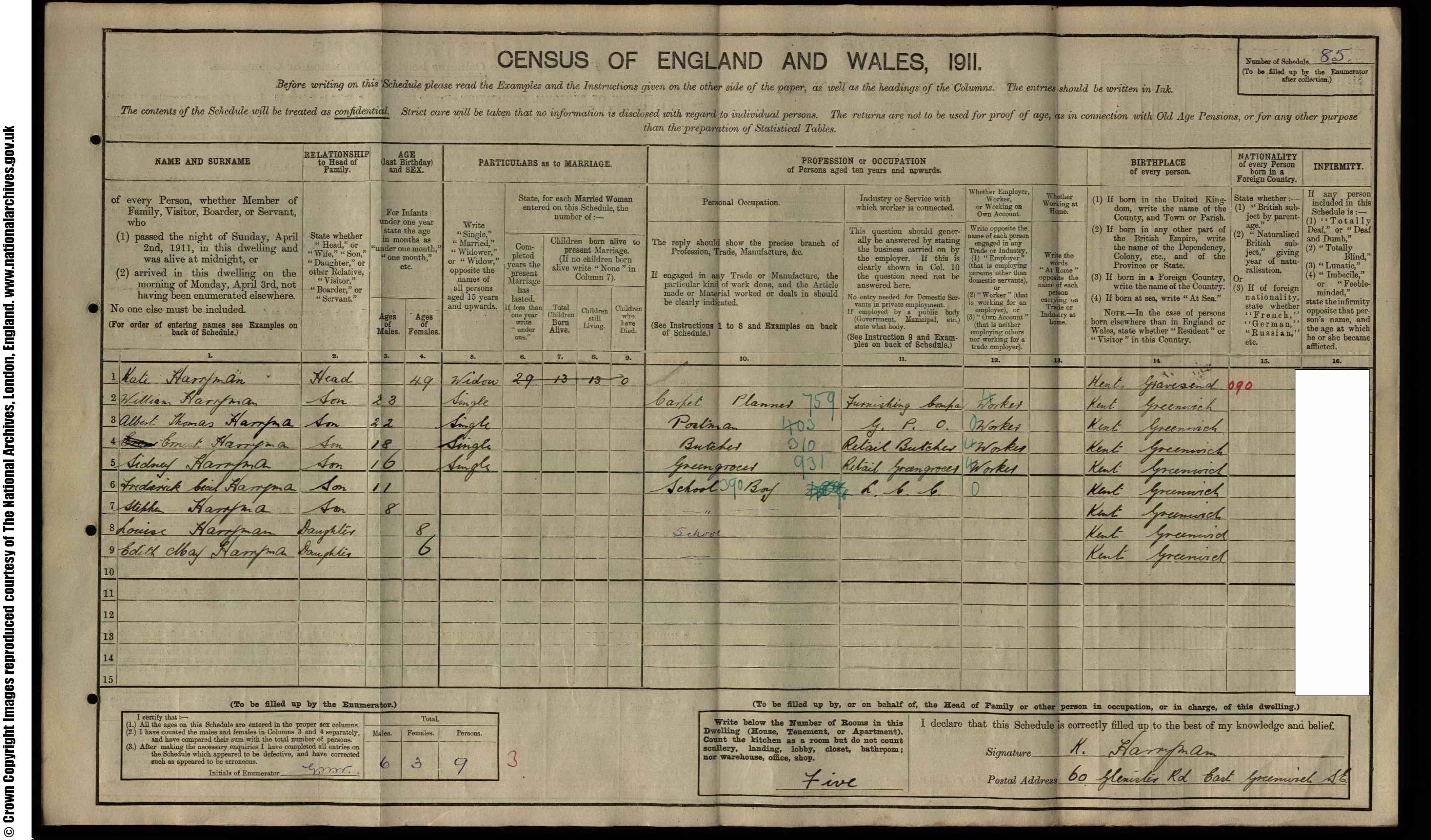 • Lived at: 60 Glenister Road, 1911, Greenwich.
• Lived at: 65a Armitage Road, 1921, Greenwich, , Kent, England.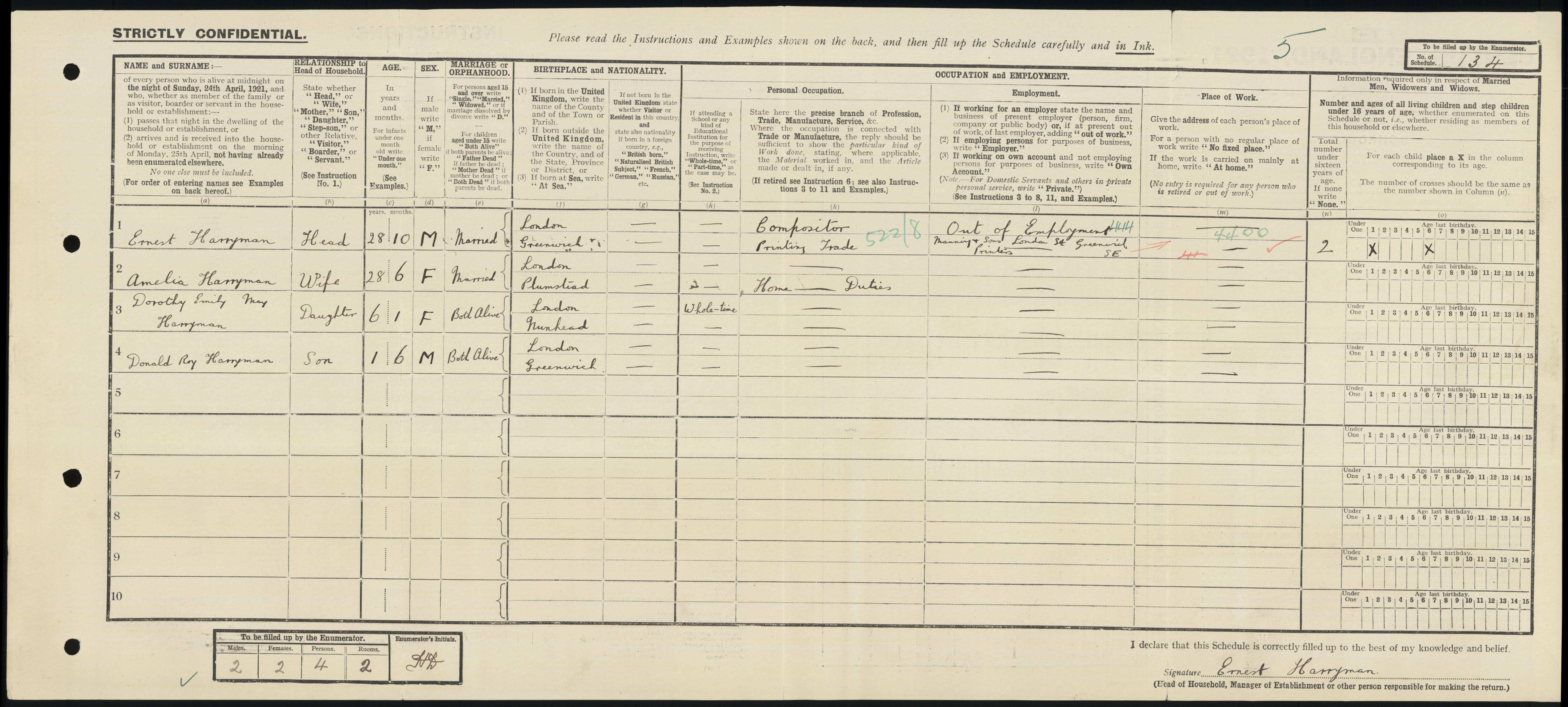 • Occupation: Compositor, 1921, Greenwich.

Ernest married Amelia HAYMAN [1734] [MRIN: 498] on 29 Aug 1914.1 (Amelia HAYMAN [1734] was born on 16 Jan 1892 6 and died on 6 Mar 1968 in Eton, Bucks 6.)
Marriage Notes:
Marriages Sep 1914 (>99%)
Harryman Albert A Ellis Malling 2a1781
Harryman Albert T Baldwin W.Ham 4a511
Harryman Ernest Hayman Greenwich 1d2228