Walter Edward POWE [587] 1

General Notes:

BIRTHS 17 May 1861 ON 16 MAY, AT NO.1 ORANGE STREET,SWANSEA, THE WIFE OF JOHN POWE,OF A SON.

Cambrian Q25 CRIME AND PUNISHMENT AND POLICE, DRIVING OFFENCES 23 August 1872 SWANSEA POLICE:WALTER POWE,12,GUILTY OF RIDING A HORSE FURIOUSLY DOWN OXFORD STREET,FINED 10S.WITNESS - PC.GARDINER.P6

hes on the ER from 1881 - 1884, but missing from the 1884/85 ER for Swansea

In 1891, cannot find, Walter, or Elizabeth Ann or her daughter Edith, yet all three show up in 1901 together but he is in Swansea in 1895 as per

appears to have been his brother Albert's executor
in 1901 living with sister Elizabeth Gregory at 36 waterloo road
In 1881, Walter and Elizabeth enter into a 'liquidation by arrangement' which seems to be a voluntary settlement with creditors without court supervison. Can't understand why they two were in charge of 1 and 2 Orange Street, when they were not the eldest children???

effects 102 15s sister executor


name:Walter Edward Powe
gender:Male
baptism/christening date:17 Jul 1861
baptism/christening place:SAINT MARY,SWANSEA,GLAMORGAN,WALES
birth date:16 May 1861
birthplace:
death date:
name note:
race:
father's name:John Powe
father's birthplace:
father's age:
mother's name:Anne Gibbs
mother's birthplace:
mother's age:
indexing project (batch) number:C02218-2
system origin:Wales-ODM
source film number:104497
reference number:
Death Notes:
Quarter 2, Swansea, Ref 11A 523

Noted events in his life were: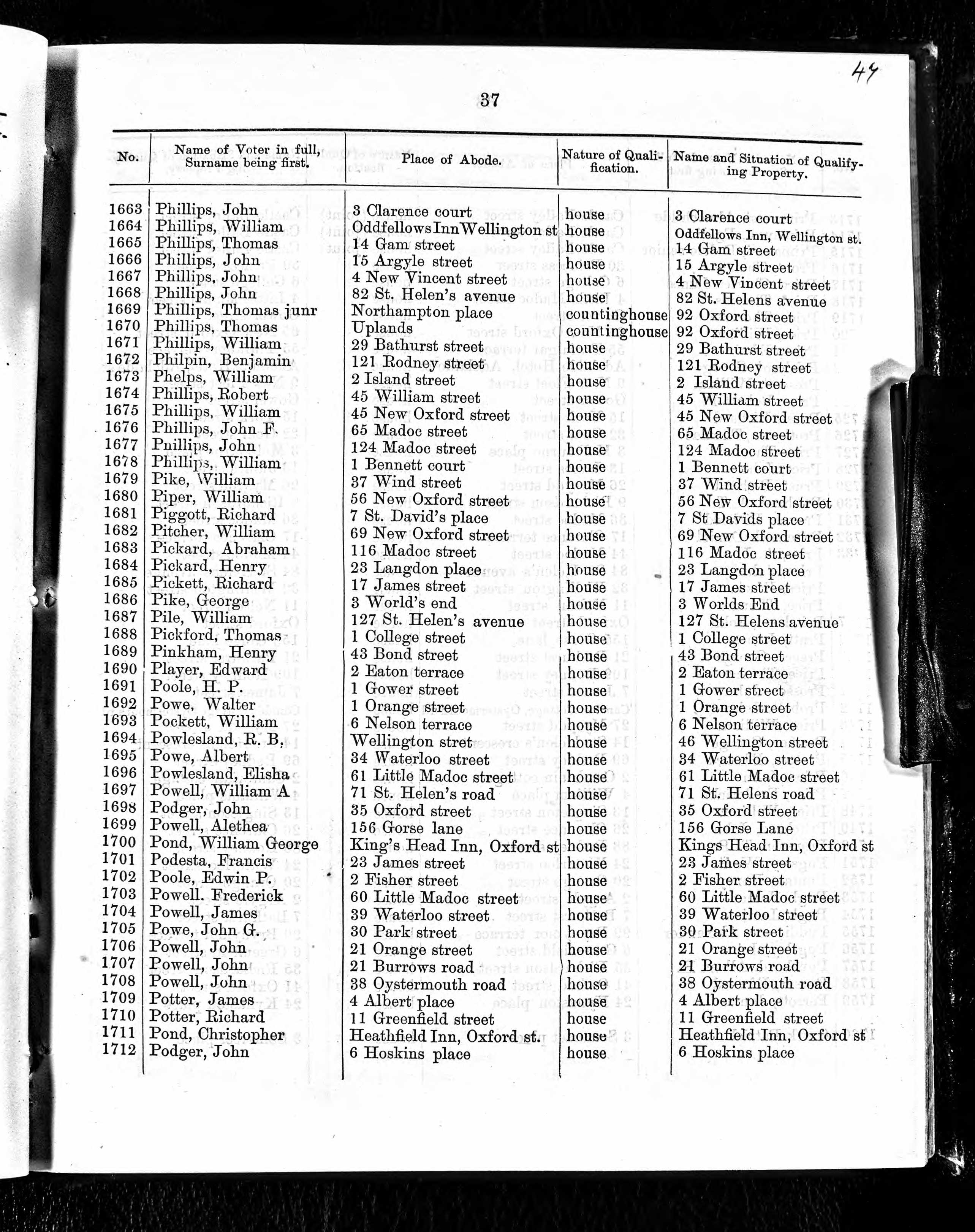 1. Lived at: 1 Orange Street, 1862-1883, Swansea, , Glamorgan, Wales. 7
2. Lived at: 218 High Street, 1891, Swansea, , Glamorgan, Wales. 8
3. Occupation: Confectioner, 1891, Swansea, , Glamorgan, Wales. 8
4. Lived at: 29 College Steet, 1895, Swansea, , Glamorgan, Wales.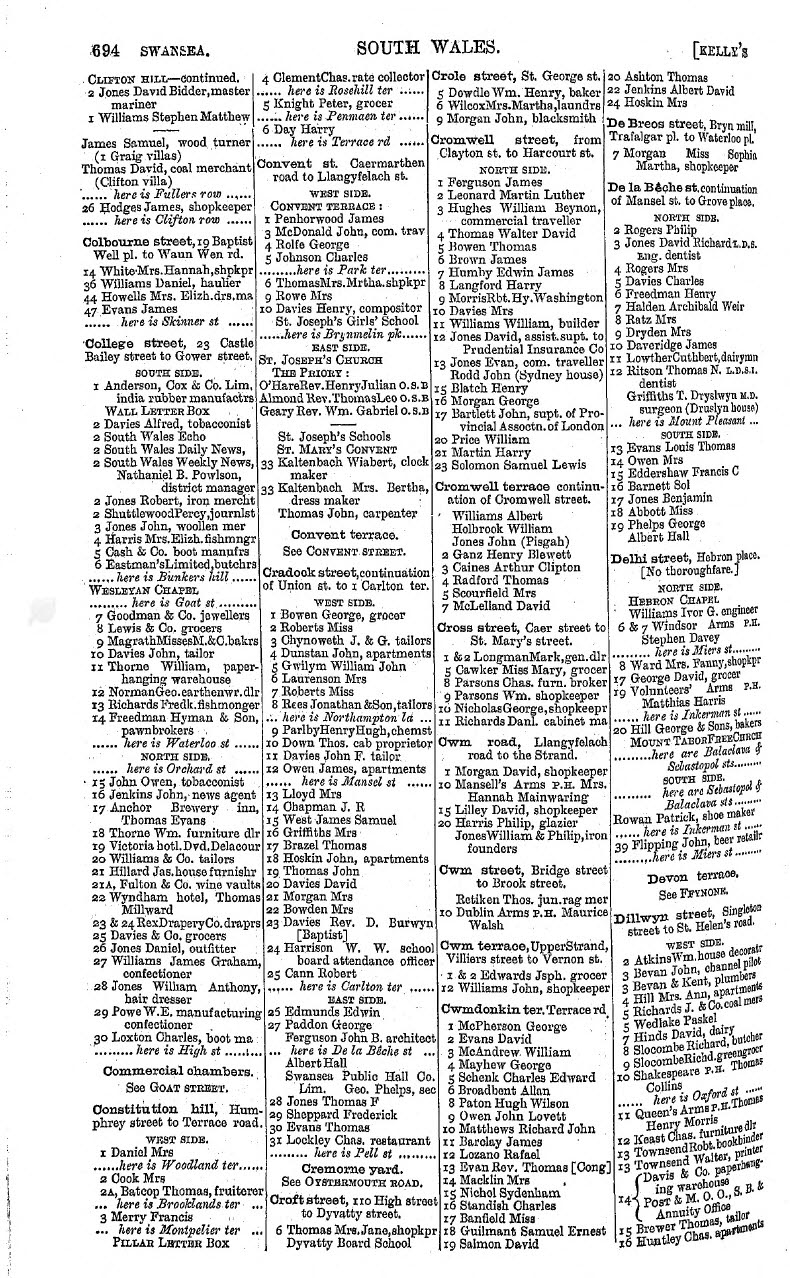 5. Occupation: Manufacturing Confectioner, 1895, Swansea, , Glamorgan, Wales. 9 29 College, Street,

also listed 219 High Street
6. Lived at: 36 Waterloo Street, 1901, Swansea, , Glamorgan, Wales. 6
7. Occupation: Confectioner's Traveller, 31 Mar 1901, Swansea, , Glamorgan, Wales. 6
8. Will: Admin, 16 Jun 1903, London. Elizabeth Ann Gregory widow
value of estate 102 pounds 13 s